Airports are the first encounter of a traveler when traveling to a new country. They can be the best first place to change or impact the perceptions and assumptions of a traveler with their design and services. Imam Khomeini International Airport (IKA) as the first touch point of Iran for tourist, has its own ups and downs. For sure it won't impress anyone by its design yet it has improved its facilities and service in the past years. With still a lot to accomplish, in this post we try to introduce different parts and services of IKA and reflect the reasons why we suggest you Hi Tehran Hostel pickup service for Tehran.
IKA History
Imam Khomeini International Airport (IKA), is located about 30 kilometers from west of Tehran. At this moment more than 40 airlines are active in IKA and there are more than 700 flights to 30 worldwide destinations weekly. The initial plan of constructing IKA at 1967 was suggested by International Civil Aviation Organization (ICAO), to create the best transit intersection between middle-east Asia and Europe. The Islamic revolution of Iran at 1979, put a pause on the project for few years. IKA official opening was at 2003. Meanwhile most of the domestic and International flights were taken place at Mehrabad Airport where now operates only as a domestic airport.
IKA Tehran Airport Terminals and Airlines
The fact is IKA is not that big or complicated since it has 1 operating Terminal at this moment. Terminal No. 2 and 3 are under construction to increase the capacity of transportation to 30 million travelers per year. There are few active Iranian airlines in IKA which the best of them are Mahan Airlines and Iran Air. There are many other international flights such as Air France, Lufthansa, Emirates, Fly Dubai, Qatar Airways, Turkish Airlines, Thai Airways, etc.
How to get from IKA to Tehran and reverse
There are few ways to go to Tehran from IKA and reverse. First of all, Snapp (Iranian version of Uber) is completely restricted from airport to town because of airport security protocols and the app doesn't work there. But it works reversely from Tehran to IKA.
You can use a personal rented car via Tehran-Qom or Tehran-Saveh. From city center it usually takes 45 min to 1 hour depending on traffic.
Getting an official airport taxi from the airport to town and getting a Snapp from town to airport is a perfect budget yet time saving option. The official airport taxis are available 24/7 right out of the airport terminal. At this moment, the fee of these taxis are between 1.200.000 Rials to 2.000.000 Rials (about 15-20 Euro /exchange rates are highly inflexible in Iran). From Tehran to airport, if you don't have a Snapp application, you can call 1804, 1828, 1833 to order an official airport taxi. You can also check the details of official airport taxis in their website.
If you are tight on budget or a backpacker in heart who prefer to use public transportation, metro is another option. Metro line 8, which connects to Shahed station on line 1 is open unfortunately very limited, from 6:10 AM to 19:30 PM and there's a train every 80 min! The closest metro station to Hi Tehran Hostel I (Bahar st. Branch) is Shohada-ye-Haftom-e-Tir station on the red line/line 1. And the closest metro station to Hi Tehran Hostel II (Enghelab st. Branch) is Ferdowsi station on the yellow line/line 4.
There are buses to IKA from Mehrabad airport, terminal 4, which depart every hour. These buses stop at Azadi square and Haram-e Motahar metro stations.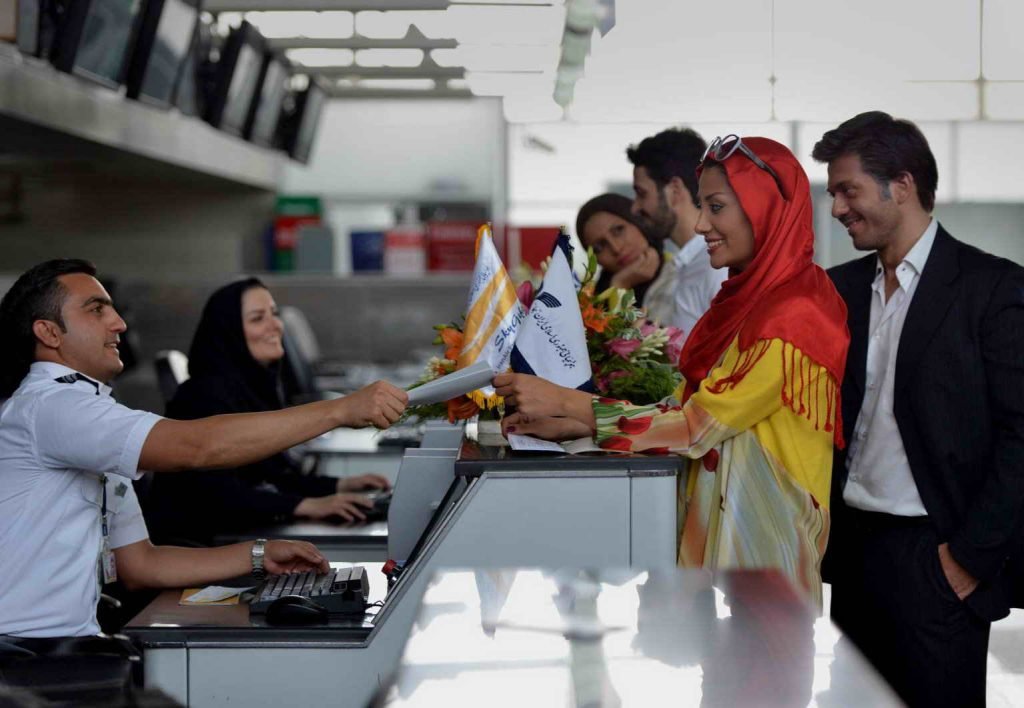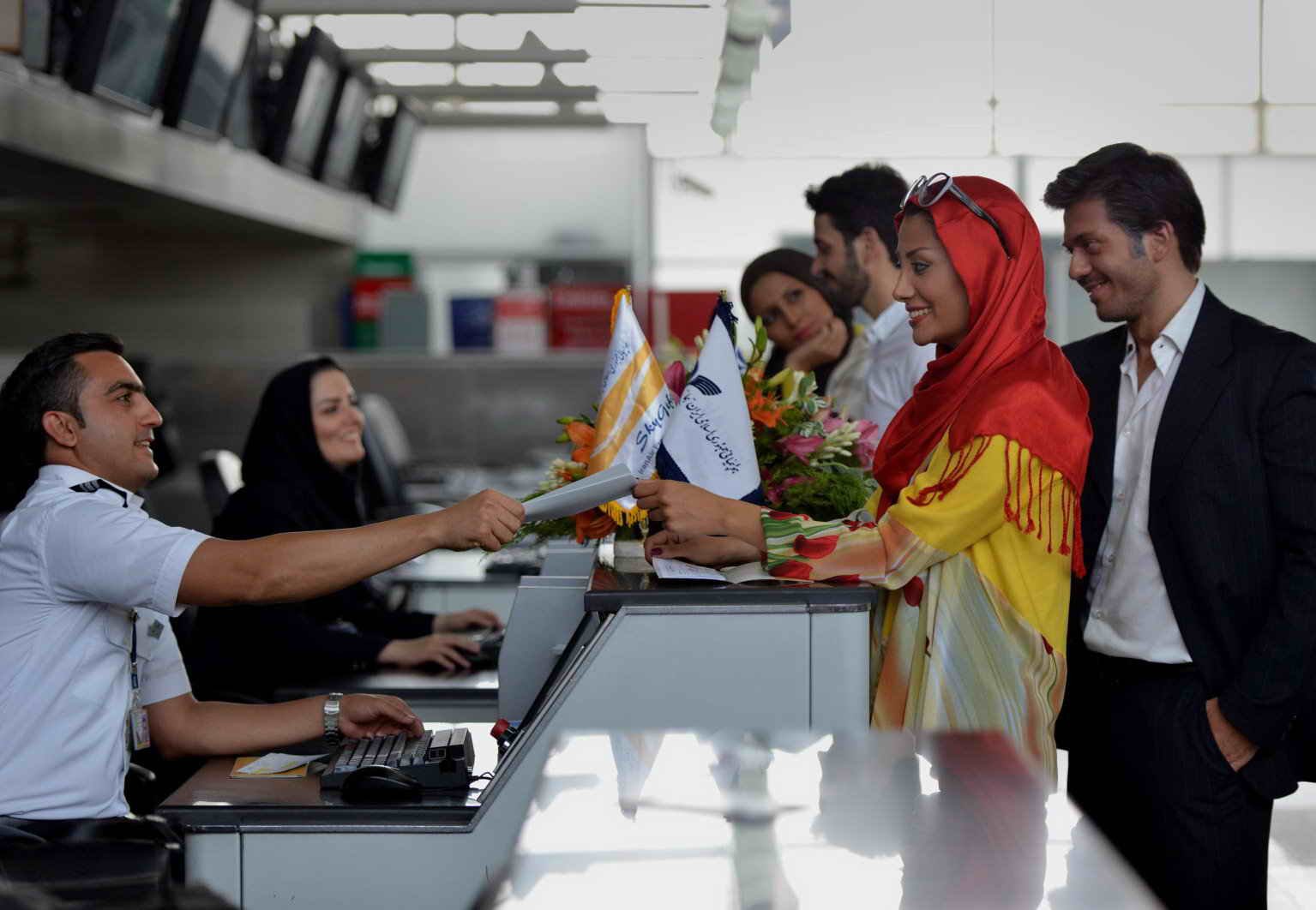 Ordering a pickup service from IKA to Tehran and reverse
All of the options above are convenient in their own way. Yet we recommend Hi Tehran Pickup Service from airport to Tehran and reverse (35 Euros) for some reasons:
Unfortunately, sometime, drivers will ask for more fee even after a negotiation with providing excuses;
It's possible you lose time because the driver cannot find the right address not using a GPS;
Having a reliable transport service where you don't have to worry about anything after a long flight is gold!
Moreover, in Hi Tehran Pickups provide free Wi-Fi in the car which we believe is very useful for a traveler right after arrival;
So, whether you plan to stay at Hi Tehran Hostel's branches, or you accommodate in any other hostel/hotel in Tehran, you can order your pickup service with us here.
If you stay in a location other than Hi Tehran Branches, all you have to do is to mention the address of your stay in the MESSAGE FIELD of the pickup form or simply email us to order a pickup service from IKA to any point of Tehran and reverse.
IKA services and sections
Free Wi-Fi: In specific stations in IKA, free Wi-Fi is accessible.
CIP formal services: If you have to wait long or not in a good shape, simply skip the check-in lines, use free Wi-Fi, enjoy free drinks while shopping some Persian Caviar and let the staff proceed for your boarding procedures!!!
Resting sections: these areas provide souvenir shops, cafes and restaurants with a nice view of runway;
Exchange Shops: In both arrival and departure halls, there are few exchange shops (of course like most of other airports, the rates are not convenient comparing to the city);
Sim card and communication services: If you need to get a tourist sim card in the airport or register your phone, in case it's not your first time.
At site IBIS Hotel: For those who don't have enough time to go to the city, IBIS Hotel is located right beside the IKA.
Airlines Ticket selling stations: In these stations you can buy tickets directly. Another way of purchasing tickets is the Alibaba Website.
If you plan to stay in Hi Tehran Hostel Branches, you can request us to book your flight, train or bus tickets online.
Other facilities such as Lost & Found station, Cargo, 24/7 emergency unit, Bank and luggage storage can be mentioned.
Writer: Golnar ZAMANI
Book Your Stay at Hi Tehran Hostel Now
HI Tehran Hostel offers excellent value budget accommodation in a convenient location of Tehran, Dorms from 5 Euros, Privates from 20 + 24/7 Reception. You Are Invited!