Terms and Conditions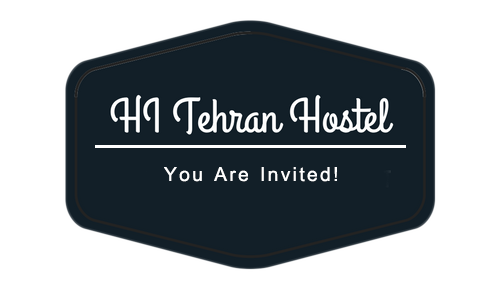 1. BOOKINGS AND RESERVATIONS
1.1 Customers may make reservations in advance through HI Tehran Hostel website, telephone, whatsapp and in person.
1.2 When making reservations, Customers will be required to provide identification information including, but not limited to, their name, address, nationality and email address.
1.3 Reservations booked in advance do not constitute a legally binding contract between the Hostel and the Customer until the Hostel confirms the reservation with the Customer and provides the Customer with a booking reference.
1.4 Reservations are not required. Customers may make bookings on arrival however the Hostel cannot guarantee the availability of rooms or other facilities for such bookings.
1.5 Customers may request additional nights at the Hostel at any time during their stay. The Hostel will use all reasonable endeavors to accommodate such requests.
---
2.Payment & Refund
2.1 Depending on the time/duration of reservation, guests are requested to pay the booking fee in advance through bank transfer, E-transfer or Paypal for reservation approval. The cash payment upon arrival depends on the type of reservation.
2.2 Transfer fee should be considered by the sender and include in the fee.
2.3 We accept USD, Euros, CAD and IRR.
2.4 For holiday seasons there will be no refund in case of cancellation. In low seasons (December-Mid March/ , a partial refund is only possible for cancellations  2 week prior to arrival time.
2.5. Pickup services will be fully refund at any time of the year if cancelled 24 hours prior to arrival.
---
3. CHECK-IN AND CHECK-OUT
3.1 Check-in time at the Hostel is after 2 PM. Earlier check-in times may be possible by prior arrangement (and at the Hostel's discretion), however the full range of services normally available to Customers may not be available.
3.2 Check-out time at the Hostel is 12 AM. Later check-out times may be possible by prior arrangement (and at the Hostel's discretion), however in the absence of such prior arrangement, failure to check-out by 11am may result in the Customer being charged for an additional night's accommodation at the standard applicable Rate.
---
4. HI Tehran HOSTEL RULES
4.1 Valid photo identification in the form of Passport and a valid visa is required at check-in
4.2 Customers are required to conduct themselves in a reasonable and responsible manner at all times when on Hostel property and must not act in any way which may disturb other guests. Failure to adhere to this requirement may result in a Customer being asked to leave the Hostel in which event all sums due shall become immediately payable.
4.3 Failure to adhere to the requirements of sub-clause 4.2 shall result in the Customer being charged £200.
4.4 Smoking is not permitted in any indoor public areas of the Hostel. Smoking is not permitted in smoke-free areas of the hostel's open space.
4.5 Smoking is not permitted in any rooms.
4.6 Failure to adhere to the requirements of sub-clauses 4.4 and 4.5 above, shall result in the Customer being charged £200.
4.7Customers shall be charged for any and all damage caused by them to any Hostel property during their stay.
4.8 Private room guests will be given a key after check-in. Please hang your keys behind the reception desk before you exit the hostel. If you lose your keys, there will be a 10€ fine for replacement.
4.9 Due to respect neighbors rights, seating in the front yard is possible up to midnight.
4.10 Seating and communicating in the shared gathering room is possible up to midnight.
4.11 No outsiders / visitors are allowed to enter the hostel premises.
4.12 Due to terms of our authorizations, if you plan to come back to hostel later than midnight, inform the staff in advance.
4.13 Due to our authorization rules in Iran, no sexual activity is acceptable in the dorm rooms. Also no alcoholic drinks and smokes are allowed inside premises.
4.14 Please considerate when coming back late by keeping noise level down.
4.15 No pungent food (i.e durians/ stinky fish) to be brought into the hostel. For hygiene reasons, consumption of food is not allowed inside the dorm rooms.
4.16 Breakfast time is from 7.30 to 10.30.
---
5. DISABLED CUSTOMERS
5.1 We can facilitate the needs of disabled Customers up to a very acceptable level in our first floor rooms, dorms and bathrooms. The breakfast will be served in the garden due to the limitations of the property's kitchen on the 2nd floor.
5.2 Customers with any special requirements pertaining to a disability should inform the Hostel of the same prior to their arrival.
---
6. LIMITATION OF LIABILITY
6.1 HI Tehran Hostel will not be held responsible for any lost items. Each bed has a personal locker for small valuables which the guest can use to ensure that their personal belongings remain secure at all times.
6.2 Notwithstanding sub-Clause 10.1 below, the Hostel shall not be liable for any indirect loss or damage which may be suffered by a Customer including, but not limited to, loss of income, loss of business, loss of profits, loss of opportunity, loss of anticipated savings, loss of data or loss of enjoyment.
6.3 Nothing in these Terms and Conditions purports to limit or exclude the Hostel's liability for:
6.3.1 death or personal injury caused by the negligence of the Hostel, its employees, subcontractors or agents;
6.3.2 fraud or fraudulent misrepresentation; or
6.3.3 any other matter for which it would be illegal for the Hostel to limit or exclude its liability.
6.4 Once a guest checks out, he/ she may leave his luggage for a maximum of 6 hrs with us for storage but we will not be responsible for any losses or damage.
---
7. GENERAL
7.1 The Hostel may, from time to time, change these Terms and Conditions without notice, however it will endeavor to inform Customers as soon as is reasonably possible of any such changes.
---
8.Pick-Up Service
8.1 Usually it will take something between 1-2 hours for issuing your visa on arrival, Hence if our drivers wait for you more than 2 hours you will be charged an additional of 20%.