Though neither Iran's oldest or prettiest city, the bustling metropolis of Tehran is not without its own compelling charm. Home to over 10 million Iranians, the largely concrete skyline is set against the breath-taking backdrop of the Alborz mountains which rise out of the smog below. Often underrated as a tourist destination, nowhere will you sample a flavor of contemporary Iranian life more than Tehran (Read our full essay on this on: Tehran a Divergent Metropolis).
---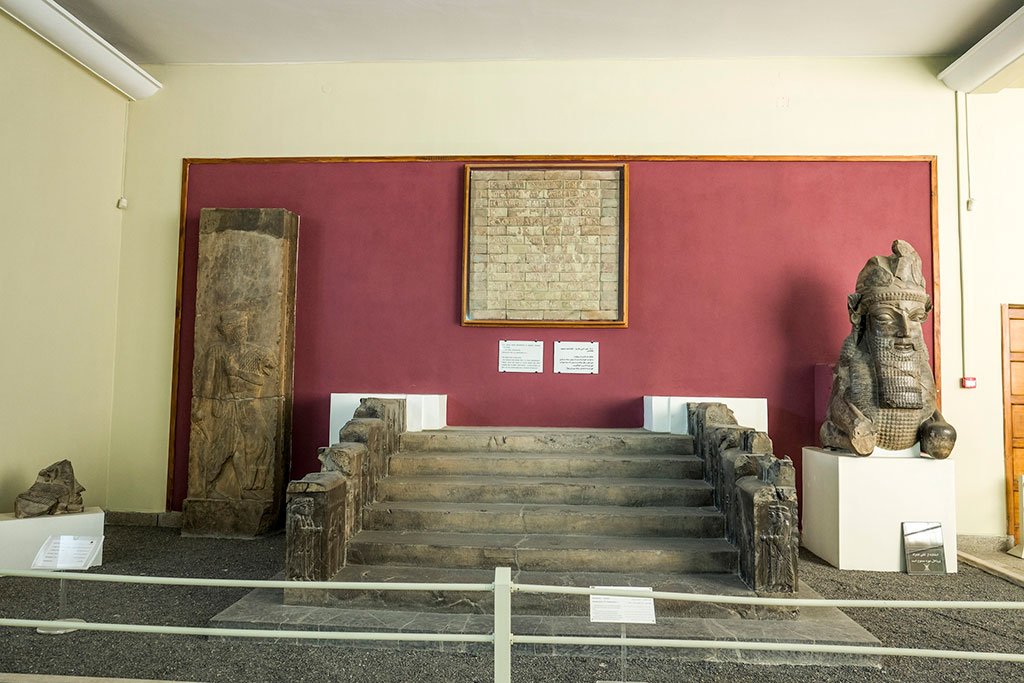 National Museum
National Museum of Iran, aging more than 70 years, containing 300,000 museum objects, is not only the largest museum of History and Archaeology of the country, but ranks as one of the few most prestigious museums of the world in regard to grand volume, diversity and quality of its huge monuments. This modest museum is no Louvre, but it is chock-full of Iran's rich history. Designed by French architect André Godard and completed in 1928, it's one of the more attractive modern buildings in Tehran, blending Sassanian principles such as the grand iwan-style entrance with art deco–style brickwork. Inside is a collection including ceramics, pottery, stone figures and carvings, mostly taken from excavations at Persepolis, Ismail Abad (near Qazvin), Shush, Rey and Turang Tappeh. In the Iranian museum tradition it is considered Iran's mother museum, aiming at preserving relics of the past to hand down to the next generations, enhancing better understanding among world peoples and nations, discovering and showing Iranian's roles in shaping world culture and civilization and trying to enhance public knowledge.
---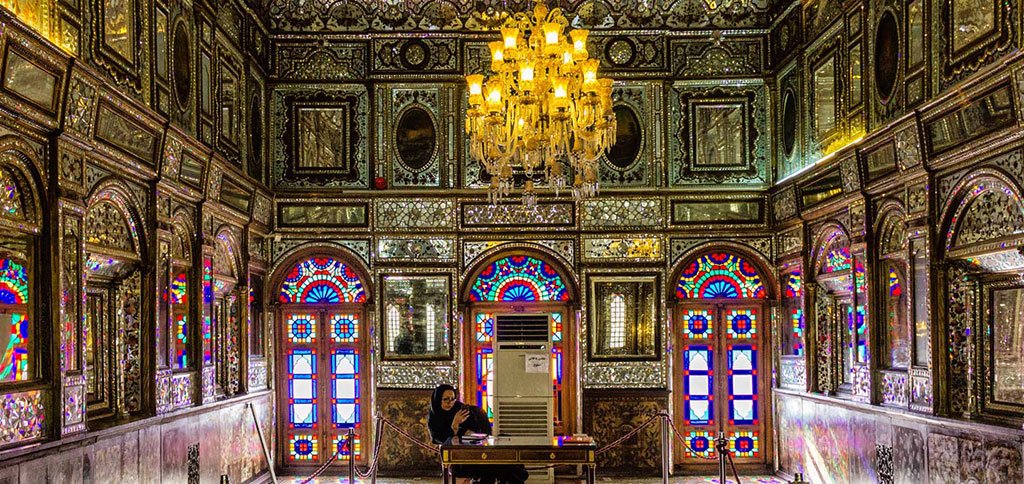 The palace is one of the oldest historic monuments in the city of Tehran, and of world heritage status. It consists of gardens, royal buildings, and collections of Iranian crafts and European presents from the 18th and 19th centuries. The glories and excesses of the Qajar rulers are played out across this complex of grand buildings decorated with beautifully painted tiles and set around an elegant garden that's worth visiting in its own right. There are separate tickets for nine different sections, which you need to buy at the gate: the ones worth paying extra for are the Main Halls, which includes the spectacular Mirror Hall, and the Negar Khaneh (Iranian Painting Gallery).
---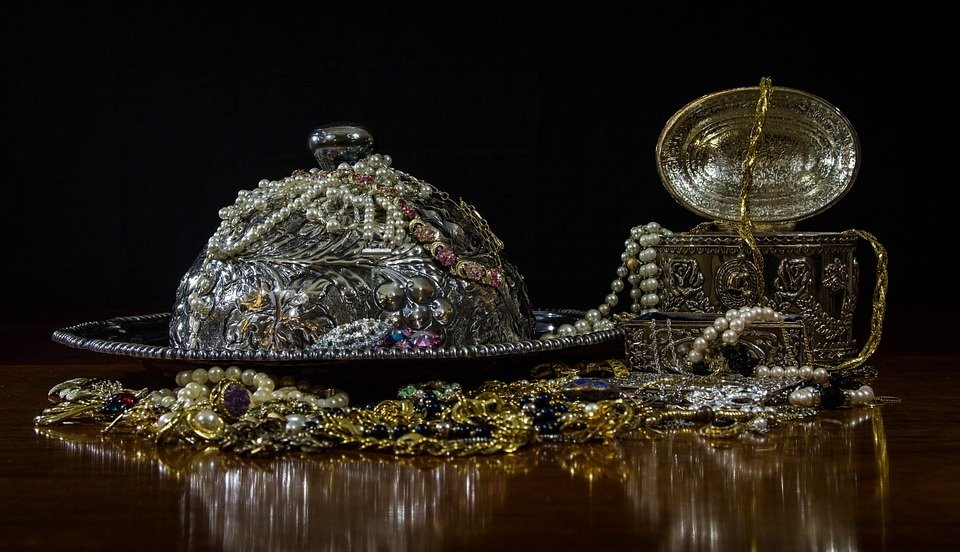 Jewelry Museum
Owned by the Central Bank and accessed through its front doors, the cavernous vault that houses what is commonly known as the 'Jewels Museum' is not to be missed. The Safavid, Qajar and Pahlavi monarchs adorned themselves and their belongings with an astounding range of priceless gems and precious metals, making this collection of bling quite literally jaw-dropping. The most dazzling collection of gemstones and jewelry known in the world, is presented there. The Crown Jewels of Iran have been little more than a legend in the past. Travelers marveled at the splendor surrounding the shahs of ancient Persia; but few were permitted to examine it in any detail. Now the most spectacular objects have been placed on public display and form one of the country's principal tourist attractions.
---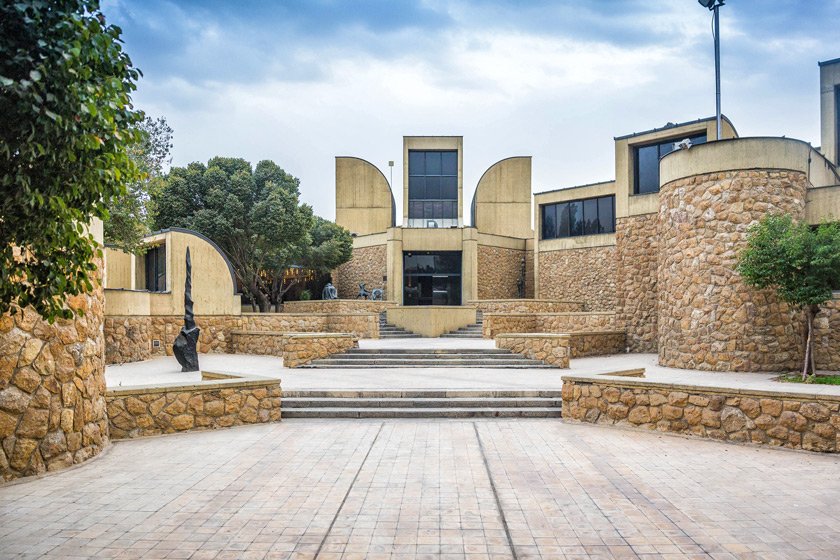 In a striking concrete modernist building, on the western side of Park-e Laleh, this museum's impressive collection boasts works by Picasso, Matisse, Van Gogh, Miró, Dalí, Bacon, Pollock, Monet, Munch, Moore and Warhol, among many others. Unfortunately, they are not always on display, but do not be put off, as there are still some interesting exhibitions and events to see here, including films and performance art. The architecture itself is impressive, as are the surrounding sculptures. A swirling walkway leads down to the darkly reflecting oil pool Matter & Mind by Noriyuki Haraguchi and off to the nine major galleries.
---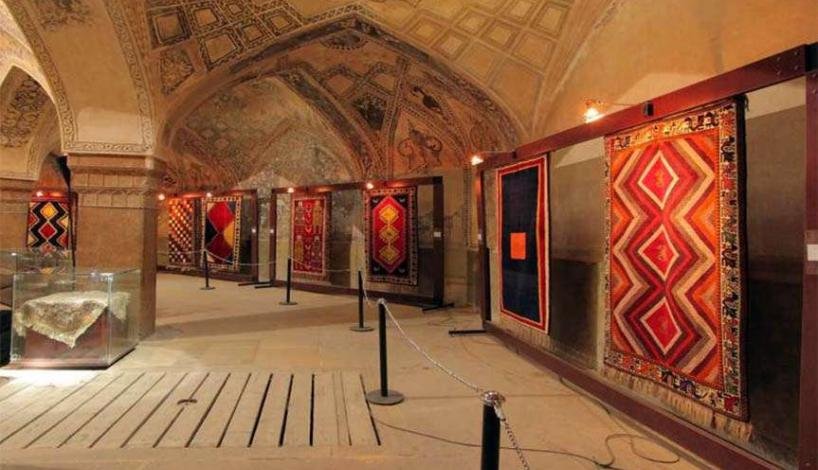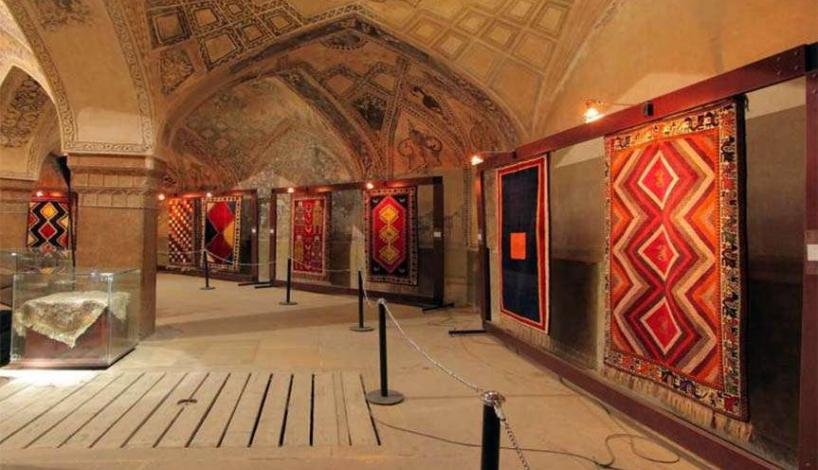 Containing more than 100 pieces dating from the 17th century to the present, this is a great place to see the full range of regional patterns and styles found in Iran. The permanent collection is downstairs, while upstairs is sometimes open for temporary exhibitions. The museum mixes classic '70s style with carpet-inspired function – the exterior concrete lattice is meant to resemble threads on a loom. It's also functional as it casts cooling shadows on the main walls.
---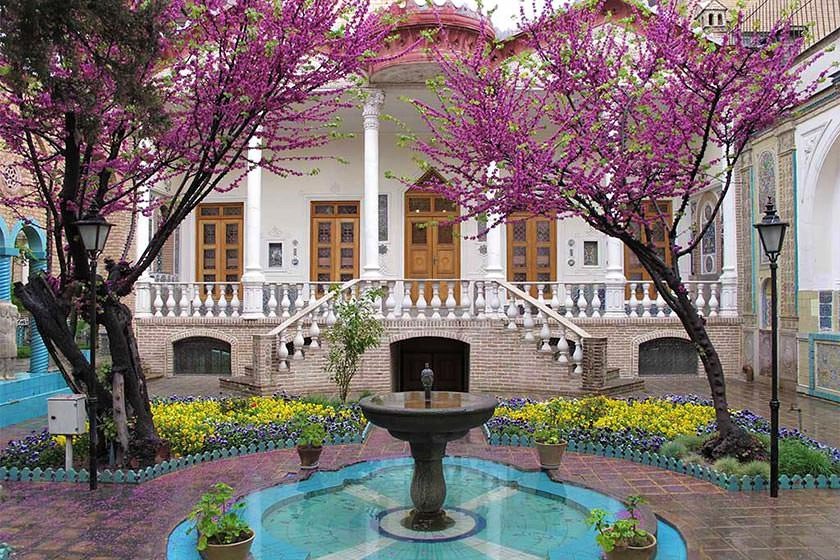 Moghadam House-turned-Museum,which is known to be the world's most expensive when it comes to housing priceless historical objects, is located on Imam Khomeini street near Hasan Abad Square. Beyond the hubbub surroundings of central Tehran, you can find this amazing mansion. As soon as one step inside the entrance vestibule of the house, suddenly the daily mechanical life fades away. The house once belonged to Mohsen Moghadam, the youngest son of Ehtesab-ol-Molk, Tehran's mayor during Nassereddin Shah's rule. (Read our full guide on this at: Moghadam Museum Guide)
---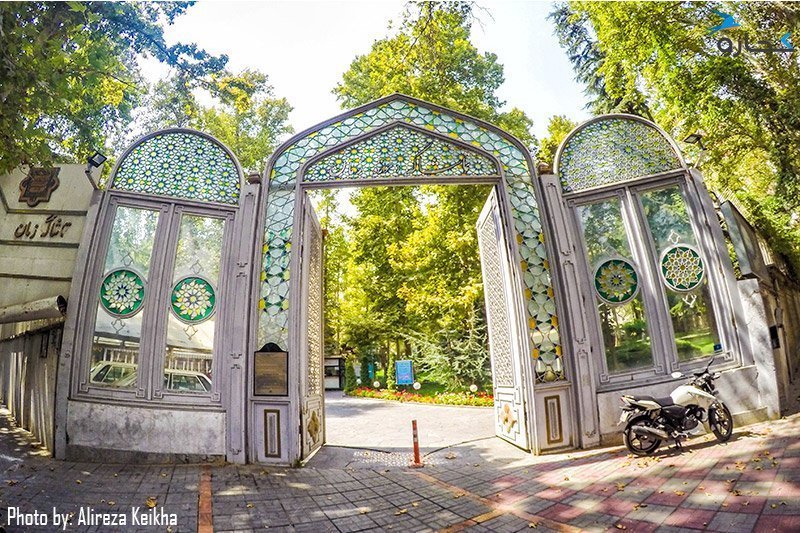 Time Museum founded 17 years ago as the first time museum in Iran. Good collection of time pieces gathered in a beautiful building which used to be a house of a rich carpet merchant. If you like old Iranian architecture, this place will amaze you. There is a nice cafe right in the yard of the museum which is a lovely place to spend spare time with friends. There are also occasional arts exhibitions. (Read our full essay on this on: Time Museum in Tehran):
(Use Valiasr two-way busses, Get off at Bagh-e- Ferdos stop, walk the rest).
---

The Glass & Ceramics Museum is small but perfectly formed. The galleries walk you chronologically through the ages, with detailed, lucid explanations in English that chart the history of the country and the region through the lovingly displayed glass and ceramics that remain. The late Qajar-era building's graceful wooden staircase and classical stucco mouldings are particularly delightful, and there are many delicate carvings and decorative flourishes. Built as a private residence for a prominent Persian family, the building once housed the Egyptian embassy.In front of the museum there is Gol Rezaeie cafe which is one of the bests in Tehran.
(Metro Station: Imam Khomeini).
---
Book Your Stay at Hi Tehran Hostel Now
HI Tehran Hostel offers excellent value budget accommodation in a convenient location of Tehran, Dorms from 5 Euros, Privates from 20 + 24/7 Reception. You Are Invited!
Right at the foothills of Darband, this estate was a summer home to royals since the Qajar dynasty, although it was the Pahlavis that expanded it to the today site. Covering 110 hectares and comprising 18 separate buildings, it will take you a good three to four hours to see everything. Make sure you don't miss White Palace, built in the 1930s, and the more classical-looking Green Palace dates from the end of the Qajar era. All tickets must be bought at either the front gate near Tajrish or at the northern entrance from Darband; entering from the north makes sense if you've previously spent the morning and had lunch in Darband or Tajrish square.
(Metro Station: Tajrish, then grab a shuttle taxi from Jaafari str to Darband square).
How to get to S'd Abad Palace
You can come to Saadabad Complex from 2 main doors. Darband Gate:1-By train:Use the subway, line 1 up to the last station (Tajrish Square), there are taxis to Saadabad Complex in Qods square by the subway station and also at Jafari Street in Tajrish Square. 2-By car:Take Darband Street on the north side of Tajrish Square up to Darband Square. Please note that Saadabad Complex has no parking. Zaferanieh Gate: 1-By train: Use the subway, line 1 up to the last station (Tajrish Square), there is no direct taxi to zaferanieh Gate, so use Asef taxies in Maleki Street On the west side of Tajrish and walk for 10 minutes from Taheri Street to saadabad. 2-By car: Go to Valiasr Avenue from Tajrish Square, and then turn right to Shahid Fallahi Street (Zaferanieh). Turn to Shahid Taheri Street at your right side. Please note that Saadabad has no parking but you can find parking in Streets around.
---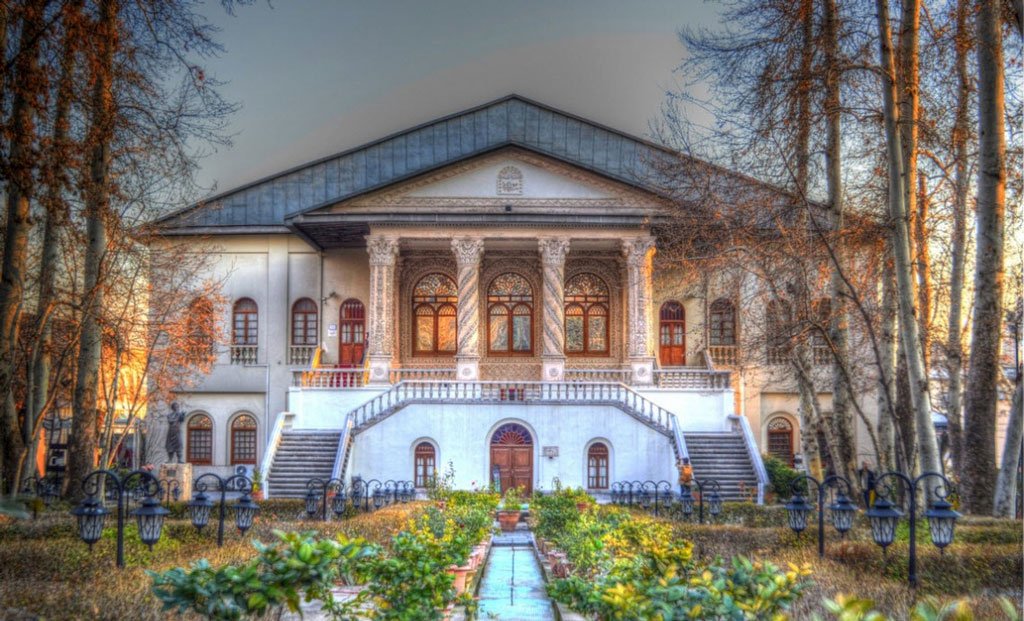 Located inside the Ferdos Garden, the Cinema Museum of Iran is the place to go for both sightseeing and relaxing; Housed in a beautiful Qajar-era mansion surrounded by a pleasant garden, this interesting museum has well-displayed and explained (in English) exhibits of equipment, photos and posters from Iran's century-old movie industry. The highlight is a working cinema, Iran's first, with ornate moulded plaster ceilings. New and classic Iranian films are screened here (usually without subtitles) at 1pm, 3pm, 5pm, 7pm and 9pm daily; get a Farsi-speaker to call to see what's on. A shop also sells hard-to-find Iranian films on DVD. The museum is a 10-minute walk down Valiasr Ave from Tajrish Sq; look for the broad street with a garden down the middle leading to the museum. The Cinema Museum of Iran was launched in September 1994, aiming to collect, safeguard, record and provide a proper presentation of the Iranian cinematic heritage. There are several coffe shops, Art shops and also a very nice media shop inside the garden of Cinema Museum.
---
Malek Museum
: On display at this private museum and library are pieces from the collection of Hadji Hussein Agha Malek, in the 1930s one of the richest men in Iran. The watercolour paintings, delicate calligraphy and decorative arts, including incredibly detailed lacquerware boxes painted by 19th-century masters of the art of the miniature, such as Mohammad Zaman and Abu Taleb Modaresi, are exquisite.
(Metro Station: Imam Khomeini
Niavaran Palace complex:
The complex set in 5 hectares of landscaped gardens and has six separate museums. Tickets must be bought before entering at the main gate. There's also a pleasant cafe with outdoor seating. Apart from the Niyavaran Palace, you can also explore the Sahebgharanieh Palace, where the shah kept his office; the Ahmad Shahi Pavilion, Reza Pahlavi's residence when he was crown prince; and the Automobile Museum, which houses a small collection of stately vehicles. Farah Diba's touch is also evident in a number of the museums, including the art-filled Jahan-Nama Museum & Gallery, and the Imperial Library Museum, once her exclusive domain.
(Metro Station: Tajrish, then get a shuttle taxi to Shahid Bahonar Square).
Writer: Golnar ZAMANI
Book Your Stay at Hi Tehran Hostel Now
HI Tehran Hostel offers excellent value budget accommodation in a convenient location of Tehran, Dorms from 5 Euros, Privates from 20 + 24/7 Reception. You Are Invited!

Hi Tehran Hostel Video Tour
---
Was this article helpful? Share it with your friends!