Moghaddam Museum is one of Must see Tehran attractions. This historical mansion from the Qajar period, is highly valuable for its unique architecture. It's located in Imam Khomeini Street near Hasan Abad square. If you plan to use Tehran Metro to get there, Hasan Abad station is the nearest one. The museum atmosphere and spirit is a total paradox comparing to the neighborhood it's located in. Most of the surroundings and buildings around it have typical architecture and are relatively new. But as soon as you reach the entrance of the museum, everything change. The first impressions, are fresh atmosphere, beautiful ponds, magnificent geranium, interior design and the use of sharp Persian type colors like turquoise, blue and purple.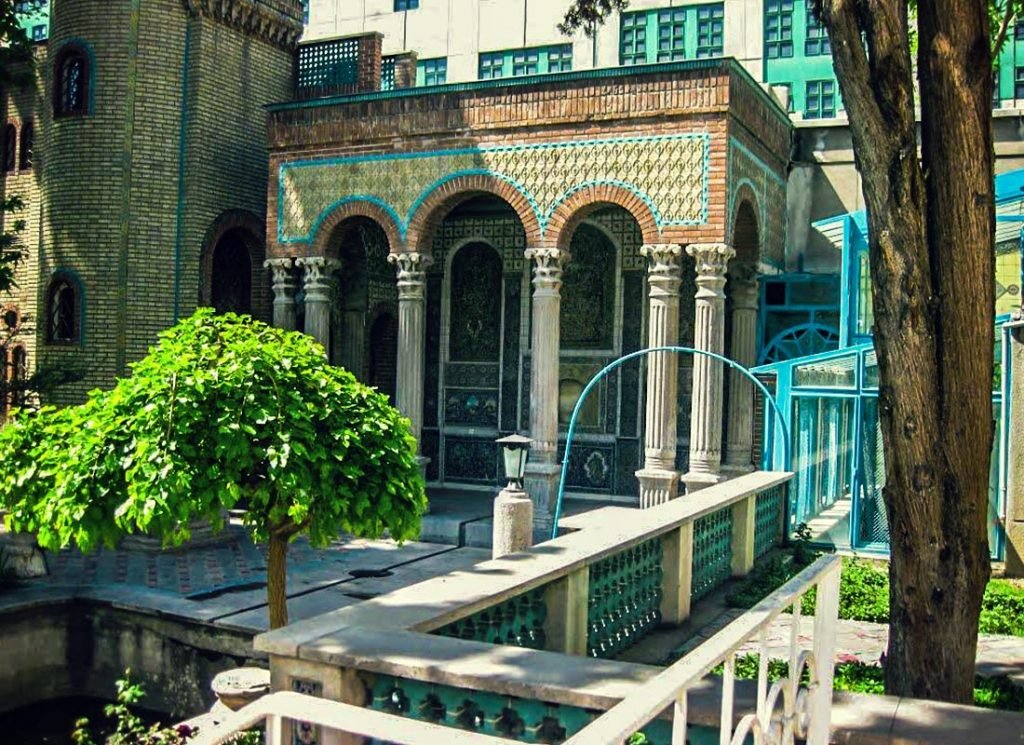 Iranian architectural principles of a Persian garden in this mansion is one of the kind. The residency used to be the house of Mohammad Taqi Khan Ehtesab-al Molk, one of the most famous members of Qajar court. Years later, Dr. Mohsen Moghaddam, a professor of archaeology at Tehran University and his French wife Selma, bought the house. The couple who appreciated Iran history began collecting valuable artifacts from around the world and exhibited them in this property.
In the west part of the mansion, the main section (tower) is located, which had been mastered by professor Moghaddam, in 1966. The building is decorated with ornamental tiles. There are few ancient and historical objects exhibited in this Tehran attraction.
If you are tired of Tehran's hassle and wish for some Persian style serenity, this hidden paradise would defiantly fit your purpose while enjoying the history.
Note: Let us know if you want to have great stories of this Tehran attraction in your Tehran Tour.
Moghaddam Museum on Map
Address: Imam Khomeini street, between Sheikh hadi and Vali-asr street
Opening hours: From 9 A.M to 4 P.M ( closed at Fridays and national holidays)
Contact Number: 02166480081
Website: http://museums.ut.ac.ir/mm/
Writer: Golnar ZAMANI
Book Your Stay at Hi Tehran Hostel Now
HI Tehran Hostel offers excellent value budget accommodation in a convenient location of Tehran, Dorms from 5 Euros, Privates from 20 + 24/7 Reception. You Are Invited!
---
Was this article helpful? Share it with your friends!