Every time our dear guests ask us about what accommodation we suggest them to stay in other cities, we try our best to provide them best options with explaining details. Even we know we won't be responsible for the choice, yet we feel deeply responsible toward our suggestions. That's why we have decided to publish our top choices in different cities to makes it easier for our guests and other travelers who are planning their trip to Iran. Here is Hi Tehran Hostel Team top 3 choices in Yazd hostel:
Read more about Top 3 Isfahan Hostel Choices here
Read more about Top 3 Shiraz Hostel Choices here
Best of Yazd Hostels:
1.Nartitee Guesthouse
is located in the City of Taft, the city of pomegranate. This 100 years old ancestral house, has been renovated to accommodate guests in a humble atmosphere which might your most favorite stay through your Iran trip. Apart from the standards, Nartitee is all about the true spirit of Persian hospitality. While you can pick your own organic fruits from their garden and find peace and serenity like no other place, reach Yazd city center in 20 min by taxi (about 3 euros), you can be sure that Ramtin and Tina will take care of you like a family. If you're a trekker it will be a jackpot for you since Shirkooh (4000 m) is quiet close. Story and history telling, Bike renting, experiencing the dessert night silence with full of star sky, getting stuffed with traditional foods and participating in ancient rituals are some of the things you will experience there. The bed linen on mattresses or bed, blanket and a pillow are provided. All of beds are covered with a wrapper (chador shab). There are common areas and a cozy yard for socializing, breakfast is amazing and most importantly everything is super clean. Our team have stayed with them few times and every time has been a blessing. You can book your stay directly through their website: http://www.nartitee.ir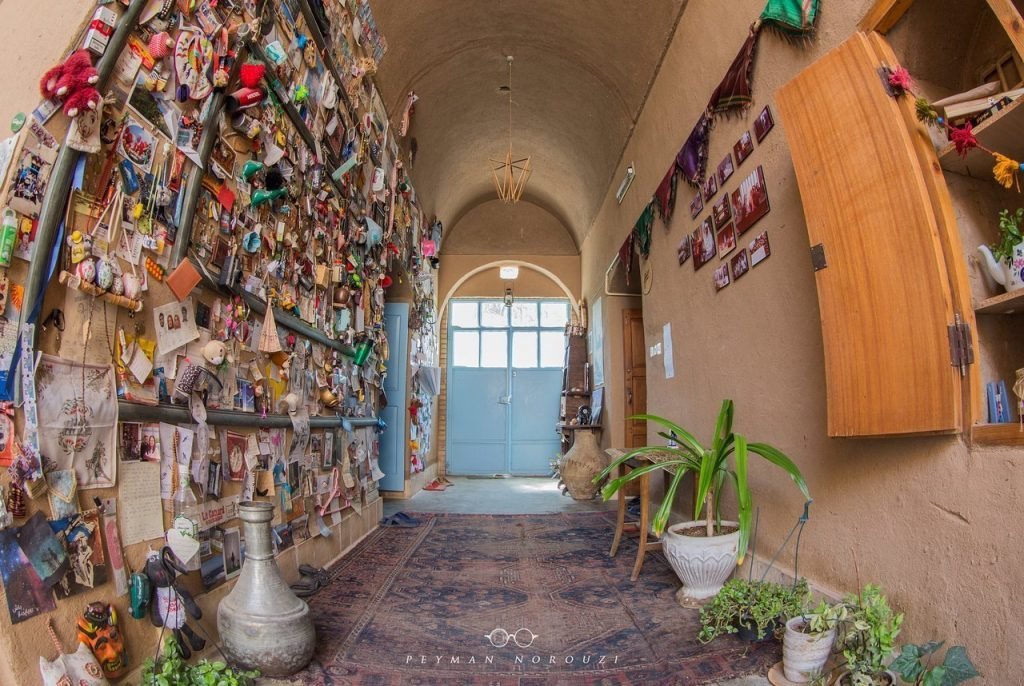 2. Narenjestan traditional house
This cozy, nice and traditional house with a good location near the city center is a smart choice for Yazd. It has a very friendly atmosphere. The free traditional breakfast with fresh local bread is a bonus and it's super clean and a real traveler's choice! Narenjestan traditional house offers traditional Iranian hospitality and an authentic taste of a bygone age, with peace and tranquility to match. We really believe this refurbished old house has a true character of Yazd. Services are hotel standard and yet you feel like home. Our team have stayed with them and enjoyed it big time. You can book your stay directly through their website: http://www.narenjestanhouse.com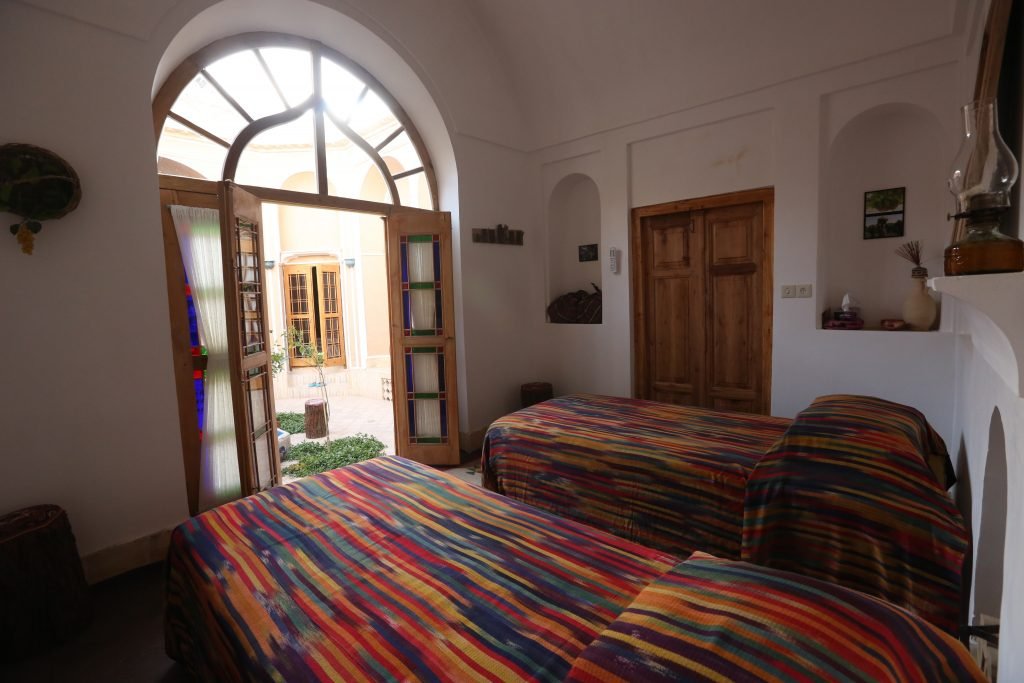 3. Yazd Pars Hotel
If you prefer a traditional economy stay yet to have a homely feeling in a hotel, Yazd Pars Hotel is the place for you. This hotel is one of the traditional houses in Yazd that turned to a Hotel with modern facilities. Along with hotel standards and services, you can still feel the welcoming atmosphere of Iranian humble hospitality. This hotel is located in the Old Quarter of Yazd in Fahadan Street where is the old historical neighborhood. So the location is already perfect. With a café serving local foods and drinks, you can enjoy the spectacular view of city from rooftop after hours of walking around the city and just relax. Our team have stayed here and we surely recommend it to our dear travelers. You can book your stay directly through their website: https://shaarbaf.com/?lang=en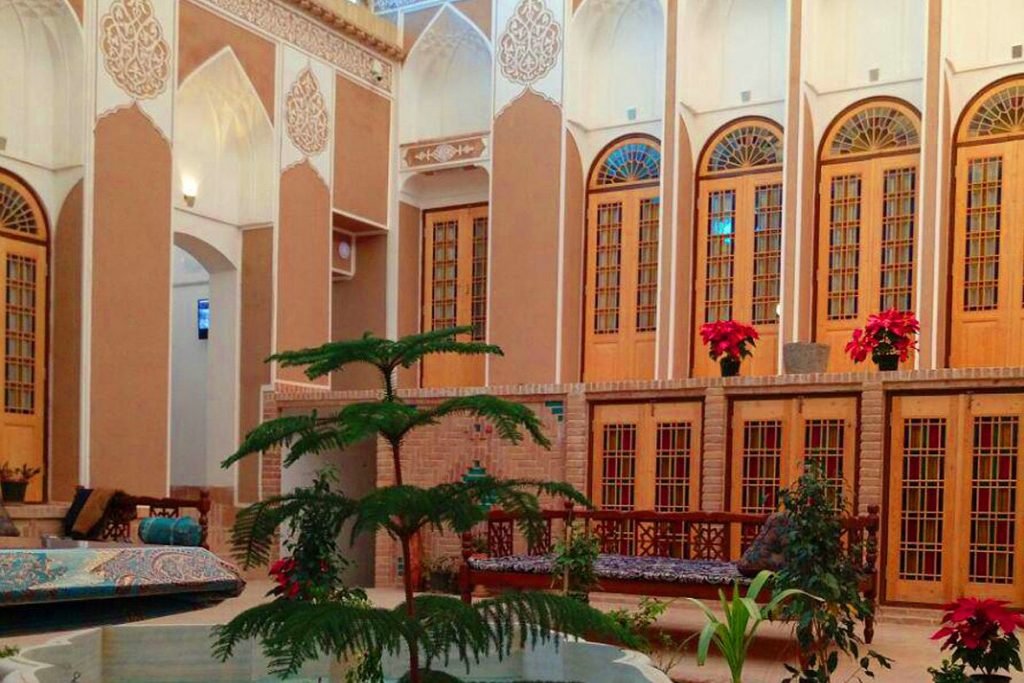 Kindly share your experience of Yazd Hostels with us in the comments. We will keep updating our lists regularly.
Book Your Stay at Hi Tehran Hostel Now
HI Tehran Hostel offers excellent value budget accommodation in a convenient location of Tehran, Dorms from 5 Euros, Privates from 20 + 24/7 Reception. You Are Invited!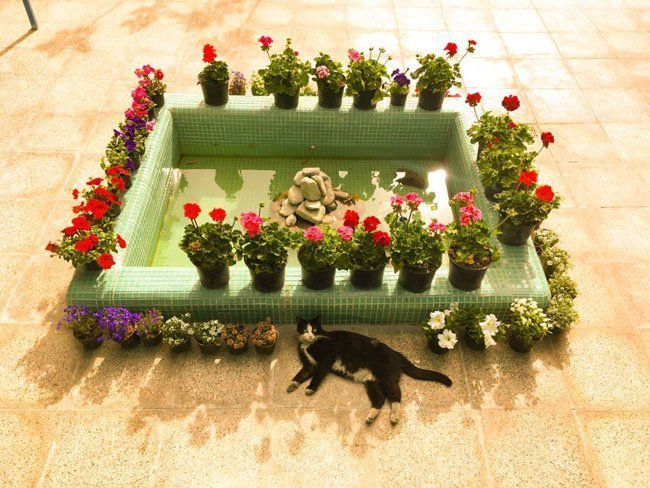 Hi Tehran Hostel Video Tour
---
Was this article helpful? Share it with your friends!