Starting this blog is difficult for us in Hi Tehran Hostels since we will miss you during this COVID-19 pandemic. But, as we all know: stay home, stay clean, don't panic and stay positive. We love to see you in Hi Tehran Hostels. But travel Iran tomorrow. Today stay safely home.
On March 11, the World Health Organization (WHO) classified the viral outbreak a pandemic. At this time, experts warn against all nonessential travel anywhere in the world in an effort to "flatten the curve of COVID-19." So, countries around the world have imposed travel bans and advisories to stem the spread of Corona virus within their borders and beyond. In this situation, travelers are therefore advised to contact the embassy or consulate of their transit or destination country to receive information on possible entry restrictions. Travelers should also keep themselves informed about any changes during their stay abroad. In many cases also the health ministry or competent authorities provide information for travelers on their websites. At this point, it's not about where to travel. It's about how to return home for many travelers. Further Information and details can be found on the World Health Organization's website.
What you need to know about COVID-19 or Corona Virus
At first, you might think it's a cold and it could be. But COVID-19 can escalate. Here's what you need to know: According to the WHO-China Joint mission on COVID-19, There are four category patients here: Mild, Moderate, Severe and Critical. The symptoms, treatment and timelines vary, depending on which category patients falling to. So, let's breakdown what Covid-19 looks like day to day for each level of severity. It can take as few as 2 or as long as 14 days after being exposed to novel Corona Virus for the first symptom to develop. This is one, it might feel like a cold or the common flu. Many patients develop fevers early on. There are also some cases that led with Gastrointestinal Symptoms. Nausea, diarrhea, vomiting or abdominal discomfort may appear a couple of days before the vivid signs.
This isn't the norm though. COVID-19 is a respiratory disease. That means for most patients, the virus starts and end with the lungs. In the early days of infection, the virus invades the lung cells and it continue up to the point that there's no healthy tissue left. That's why it led to dry coughs as one of the most common symptoms. Same goes with the shortness of breath and phlegm production. Other symptoms of COVID-19 are fatigue, sore throat, headache, joint or muscle pain, chills and runny nose.
By day 5, patients may find trouble with breathing. And it usually takes about 7 days for the person to go to a hospital. Mild cases though, usually clear up by this time. But those with moderate to critical cases will develop Pneumonia which can range from not threatening to severe. Recovery for these patients could be anywhere between few days to weeks. For some critical and severe cases though, the symptoms can escalate into Acute Respiratory Distress Syndrome which is often fatal or lead to permanent lung damages.
Studies show, most people who have died of Corona Virus will do so in 14 to 19 days. And average people who recover are released from hospital after 2 and a half weeks. But with the most critical cases, recovery could take months. Once a patient is in recovery period, it's possible that they could be still contagious. As there is still no vaccine, the best way not to get sick is to avoid being exposed. COVID-19 spreads easily from person to person. Through coughing and sneezing. So, wash your hands often at least for 20 seconds and avoid close contact with people. Social distancing needs at least 2 meters of distance between people. Also, clean and sanitize the surfaces that you use daily. COVID-19 should be taken seriously, even if most cases are survivable.
NOTE: What does the World Health Organization (WHO) advise? People with pre-existing conditions should postpone or avoid planned travel to regions with an increased risk of infection, especially older people suffering from chronic illness. In addition, the WHO recommends following the generally accepted hygiene guidelines: wash your hands frequently, cough into the crook of your arm or handkerchief, and avoid touching your face.
Q&A on coronavirus (COVID-2019) outbreak
We've reflected some basic questions regarding COVID-19 pandemic here, that might help:
Public Life
What is social distancing? To decrease or stop the spread of coronavirus, health officials all around the world, have instructed the public to practice social distancing protocols such as staying home, avoiding crowds and refraining from touching one another. "Social distancing does not mean social isolation. It's really important we maintain our social connections."
Can I go to grocery store? Yes. It's still fine to go to the grocery stores. But you have to be careful about it. Go to the store when you suspect less people there. Like late night or early morning. And wash fruits and veggies after you buy them. It's better to let them somewhere rest for 48 hours if you plan to eat them without cooking. And wash your hands after touching boxes and before eating.
Is ordering the takeout food safe? It's suggested to prepare the meals carefully yourself. But it's still fine to order takeout Since, there's no evidence that the virus can live in food. Yet, the delivery person or the boxes might not be safe! So, disinfect the takeout containers and wash your hands immediately and go for the orders that you can warm it up again before eating it. Not a good time for a sushi night! It's good to pay and tip online and asking the delivery person to leave the food outside the door to avoid interaction. Tip generously if you can. It's a difficult time!
Is it fine to use public transportation? No! If you're reading this article, it means you have a laptop or cellphone! So, more likely, you have the financial ability to stay away from public transportation for a short period considering the measures of this pandemic. It's extremely high risk. But if you really need to use public transportation to get to work, carry disinfecting wipes to clean seats and poles, and wash your hands as soon as you can.
How can I keep myself safe, if I still need to work? Keep as much social distancing as your work allows and if it's not good enough, stand against it! It's a matter of life. Wash your hands constantly, and wear a face mask.
Can I go anywhere? Yes! First, please stay home. This is not a challenge we can concur without cooperation. a few places are ok to go if necessary. Grocery stores, doctor's offices and some outdoor areas for a quick sport if there's no one around (less than 1 hour and less than 1 km far from your home).
Should I wear a face mask in public? Not necessarily. Masks help with keeping the virus in by preventing sick people from coughing or sneezing into the air. But they don't protect healthy people from coming into contact with the virus. If you have some, use them. If not, don't worry. First of all, you won't need it unless you're already sick or in high risk areas. And second of all, you can make one yourself. There are tons of Youtube DIY videos that guide you through!
Health
Are Hand sanitizers enough for cleaning the hands? Not unless you don't have access to soap! Hand sanitizers can help but make sure you use it properly. Use enough sanitizer to cover all parts of your hands. Then massage your hands together and keep up the rubbing until they become dry. Washing your hands with soap and water properly and for 20 seconds, is always better than just using hand sanitizer.
Can heating kill the Corona Virus? No! According to WHO, and driers nor UV lamps can kill the virus. Also, drinking hot water or taking hot baths is not effective. Washing the hands, fruits and other goods with hot water is better than cold water though.
Can I get COVID-19 from my pet, or vice versa? No! There is no evidence that pets like cats or dogs have been infected or could spread the virus that causes COVID-19,"
Should I go to the doctor if I have a temperature or a cough? No! According to the Guardian , it's better to stay at home for at least 7 days. If you live with other people, they should stay at home for at least 14 days, to avoid spreading the infection outside the home. This applies to everyone, regardless of whether they have traveled abroad.
Should I exercise or breathing more air through activities is not recommended? Yes! Outdoors or at home. Not in a gym of course! It's very important to keep your immune system and physical power on the track during this pandemic. You need it. If you go out for sporting, remember to don't go far from home and choose the less crowded hours and places. Distance is key. Going on a secluded run, walk or bike ride are OK. Keep at least six feet of distance from other people. If not possible, download exercise videos or apps and exercise in home.
Can I go to the doctor or dentist? No! If you don't have an urgent appointment or are seeking help due to Corona Virus symptoms, stay away from medical offices. They are one of high-risk places to be. If you think you're having COVID-19 symptoms, call the healthcare services before showing up there in person. In this way, you won't put yourself and others at a higher risk of infection.
Family and Friends
Can I visit or look after older family members? No! Adults over 60 have higher risk of serious infection from COVID-19. The best thing for them is to stay home and away from others as much as possible. But, keep in touch with them over the phone or with video calls. And if they live nearby, help them with groceries or medications purchases they may need and leave them behind their door.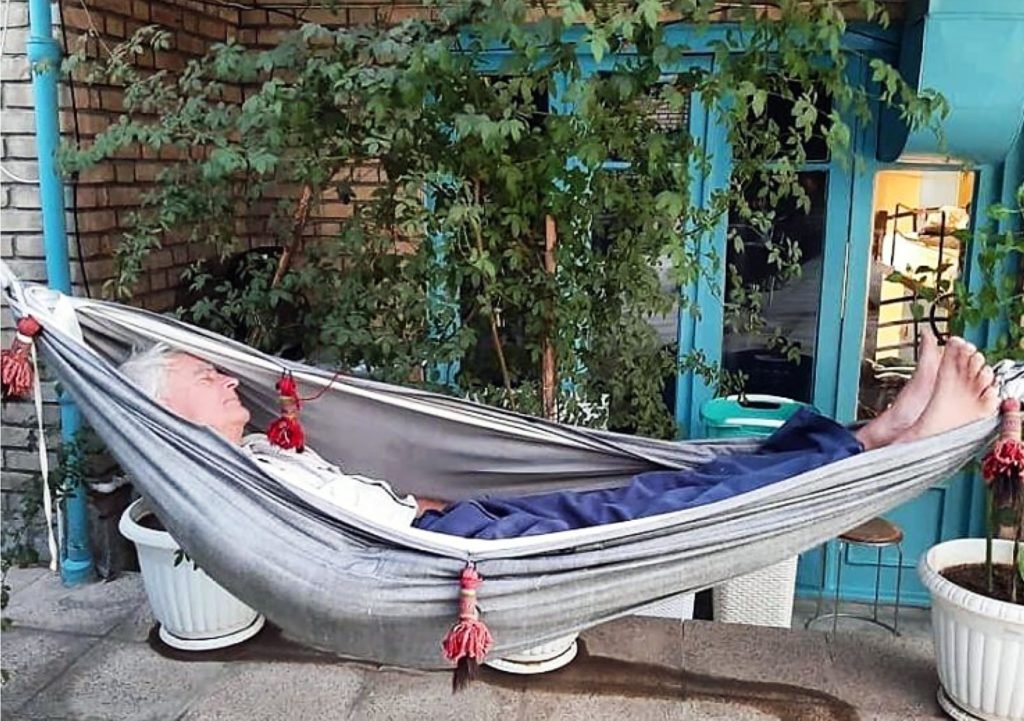 Can my close friends or family come over? No! Most of the affected people have received the virus from their close community. That's one thing that the virus can't figure: how close you feel with others! But distancing yourself doesn't mean staying lonely. Instead, host video chats and hangouts with friends or call them regularly.
Where can my kids play? Kids aren't considered a high-risk for COVID-19, but they can spread the virus. so it's better to keep them apart from each other. If you don't have a backyard, large parks where you can maintain a significant distance from others are fine. But avoid playgrounds. As difficult as it is, try to create indoor activities for your kids.
Do I need to distance myself from my child? No! Unless either of you are showing symptoms of sickness. If you and your child are living in the same home, you don't need to keep six feet of distance. But it's better to limit excessive physical contact.
Timeline and Traveling
How long will we have to keep social distancing? No one knows at this point. Probably for several months. But we may have to do it over and over again, since the outbreak could come in waves. Wuhan in China is going back to normal in the coming week after months of isolation. Unfortunately, as long as people and governments don't take this serious enough, the world has to go with it. To shorten this period, the best we can do- and as our responsibility- we have to positively stay at home. Imagine this as our only important mission at this time of history!
Can I still travel? No! Under almost all circumstances, you shouldn't. and we explain you why right now:
Why traveling is a bad idea during the Corona pandemic
At this moment, traveling is not possible unless, you're already somewhere in the world (if so, you should return home soon). Almost all governments are finally take COVID-19 seriously and closing their borders or conduct heavy persuasions on this issue. And apart from very few irresponsible travel influencers who are not willing to risk their publicity income, everyone else are shouting: stay at home!
Travel Fatigue and the effect of flying or traveling with any other transportation system, can weaken Your Immune System according to experts. And that's exactly why you should avoid traveling not only through this pandemic, but through the other serious healthcare challenges.
Through traveling, you're going to contact with more people and the chances of catching an illness are higher. Also, traveling puts your body through quite a lot of stress even if you don't realize it. When you travel, you expose your body to changes in air pressure, climate and temperature changes, loss of sleep, and the stresses of planning your travel or staying on schedule. Some recent studies do in fact suggest that traveling, especially flying, can have a negative effect on your immune system, thus making it easier for you to get sick.
According to Forbes , another great concern is the close proximity between passengers on the plane. So, if the person next to or close to you is infectious, you could get exposed. Also, it can be difficult to limit your touching in the plane. Most of the surfaces in an airplane cabin would be considered "high touch," meaning that different people touch them frequently.
Also, systematic review published in the Journal of Travel Medicine did find examples and evidence of flu virus transmission occurring aboard airline flights. They identified five studies that suggested that air travel can accelerate the spread of the virus to other locations. So the risk of transmission aboard a flight is real. According to the World Health Organization, the new coronavirus is able to survive on surfaces for "a few hours or up to several days." That means what happened in the cabin during the flights before yours may stay in the cabin.
What Hi Tehran Hostels are doing to help stuck travelers during COVID-19 outbreak
Most of us in very early stages recognized the sever threat of Corona Virus in not only in Iran as one of most affected countries, but the whole world. And emphasized on the importance of following the safety protocols like staying home and avoid traveling. Unfortunately, with the closure of borders, frequent cancellation of flights, and poor support from many embassies in Iran toward their travelers, we started to notice there were still numerous travelers in Iran who couldn't fly back home any time soon and they were very tight on budget or out of money since they didn't predict such a long stay.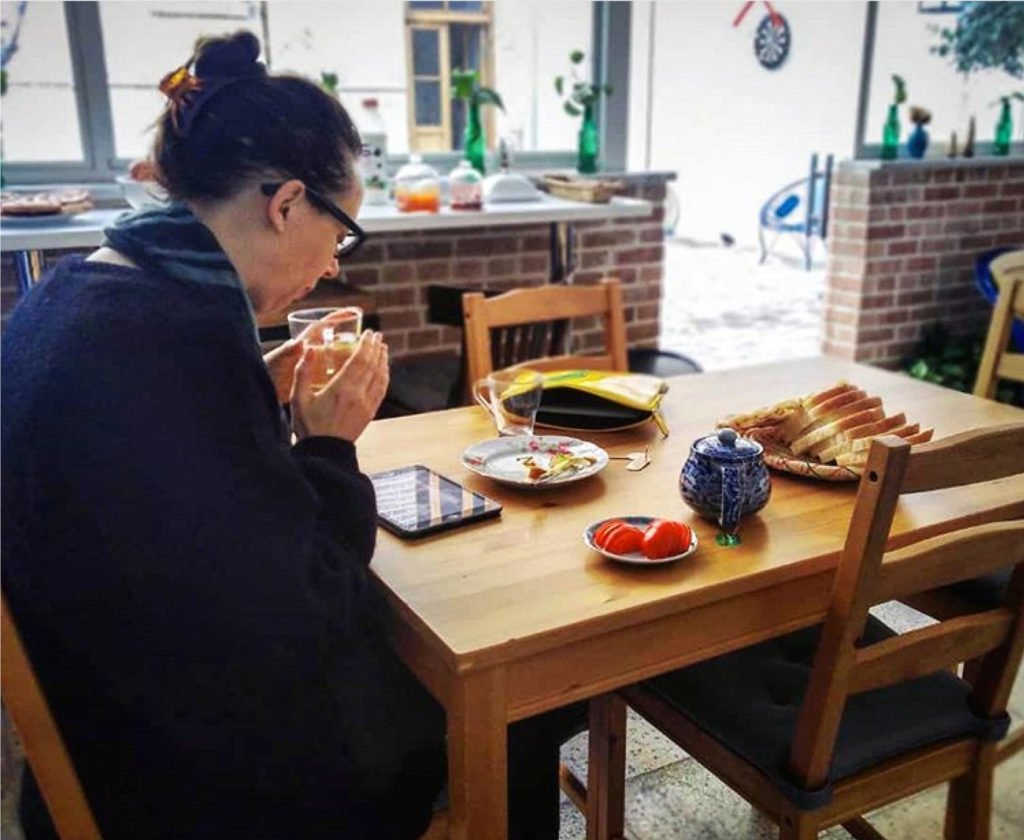 In Hi Tehran Hostels, we stopped accepting new guests immediately after hearing about the start of epidemic in Iran to play our part in reducing the risk for everyone. It was very sad for us to temporarily stop our activities just few days after getting featured on Hostelworld as first female hostel founders in Iran, and the effect we had on this industry in Iran. We continued monitoring the new chaos, and we acknowledged the remaining foreign travelers, who were confused and clueless about when and how they could fly out, were facing many difficulties.
Of course wasn't our job to take care of that and the related offices should've managed these conflicts to control the risks. However, we decided to stand up and provide a help by offering a FREE SELF-RUN accommodation to only FOREIGN TOURISTS who were still in Iran till they can fly home. There were of course, safety protocols which was and still is checked by health ministry that the residents should follow seriously. Otherwise, staying with us would've been meaningless and not different from staying in individuals or Couchsurfing!
Traveling after COVID-19 outbreak
Most governments strongly advise their citizens to avoid travel and postpone their plans indefinitely. Tour operators have cancelled their offers, and airlines have cancelled flights along with international connections The most important question is no longer where can holidaymakers travel to, but rather how to get back home. Hi Tehran Hostels also have stopped accepting new guests till end of April. It's very difficult for us to survive this period while being in Iran and as an active business in tourism industry that has been damaged the most during this pandemic.
So, here is our request: Travel tomorrow; For jobs, opportunity, development, solidarity, respect, sustainability, for discovery, for you, for us. Iran is beautiful and it's so different from what you normally hear in mainstream media. Just start searching Iran heritage sites and histories. Travel Iran. But Travel tomorrow. Today, dream and plan about it. And if you're interested in tourism, use your time and this rare presented opportunity to join Tourism Online Academy and roll into their free education and library.
Writer: Golnar ZAMANI
Book Your Stay at Hi Tehran Hostel Now
HI Tehran Hostel offers excellent value budget accommodation in a convenient location of Tehran, Dorms from 5 Euros, Privates from 20 + 24/7 Reception. You Are Invited!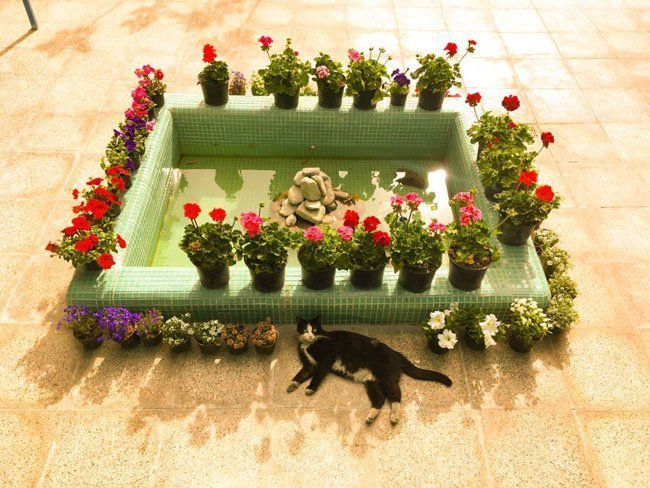 Hi Tehran Hostel Video Tour