Iran as the land of oldest civilization in the world with its sovereignty coming back in 3200 BC, is a desirable destination for travelers who are interested in history. UNESCO World Heritage Sites in Iran are now 24 sites, after the latest edition on 2019. The This number can increase for Iran with some considerations toward the maintenance and urban development strategies to be compatible with to UNESCO standards for historical heritages. In this focused tour on Heritage Sites in Iran, we have set the details carefully to cover as much possible during the tour. With our educated, avid, professional and energetic tour leader whose one of the best specialized Iran tour leaders in this category, Hi Tehran Hostels will guarantee a memorable and worthy Iran Trip for you. Here are our UNESCO Iran heritage tour details:
ISFAHAN
1st Day: Starting Isfahan Tour, Visiting UNESCO Heritage site of Chehelsotoon palace and Persian garden, UNESCO Heritage site of Naghsh-e-Jahan square (including: Imam mosque, Sheikh lotfollah Mosque, Ali Qapu Palace, Spadana Saray and Qeysarieh Bazaar), Visiting and having local refreshments at Chah Haj Mirza Tea house, Exploring and walking the city, Resting at hotel.
2nd Day: Visiting UNESCO Heritage site of Jame Mosque, Visiting Jolfa Armenian neighborhood and Vank Cathedral, Visiting Bedkhem Church, Monument of Jorgir Mosque, Visiting Khajoo bridge and Si-o-Se Pol bridge in the evening, Resting at hotel.
Included Meal: Breakfast, Lunch
YAZD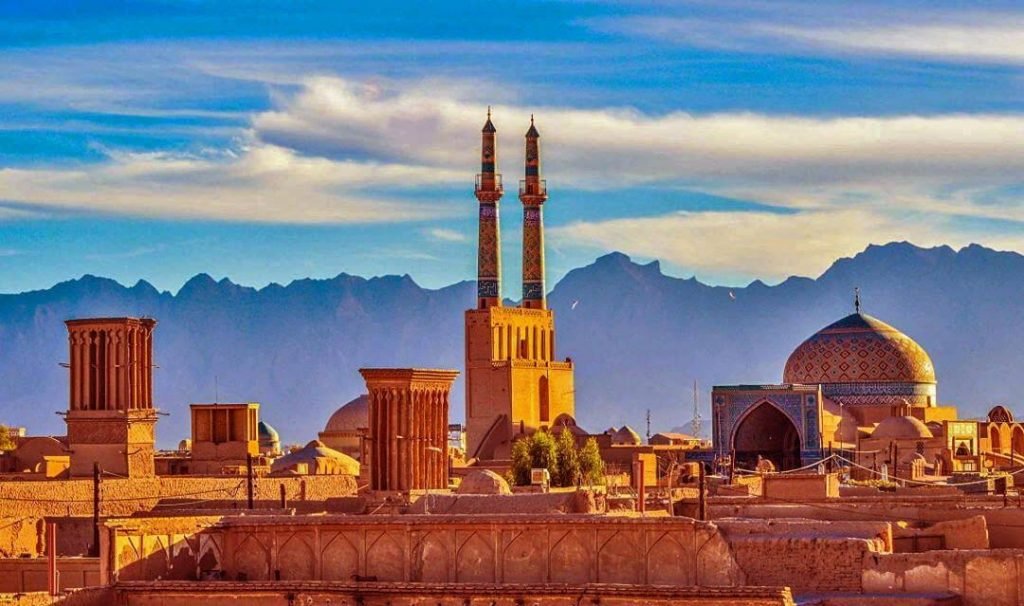 3rd Day: Departing Isfahan to Aqda, visiting Pars Banoo Zoroastrian temple, and exploring the historical context of Aqda village, visiting UNESCO Heritage site of Persian Qanats, Having the lunch in a local residency, continuing to Yazd, Visiting Dowlat Abad garden, Exploring the old neighborhood of Fahadan and having refreshments at the rooftop of old houses with the view of world heritage listed city of Yazd, resting at hotel.
4th Day: Visiting Amirchakhmagh complex, Visiting the tower of silence or Dakhmeh (where Zoroastrians used to leave the bodies after death), Visiting Zurkhaneh (ancient Persian heroic rituals), Visiting Jameh mosque, Visiting Alexander prison in Fahadan neighborhood, Resting at hotel.
Included Meal: Breakfast, Lunch
SHIRAZ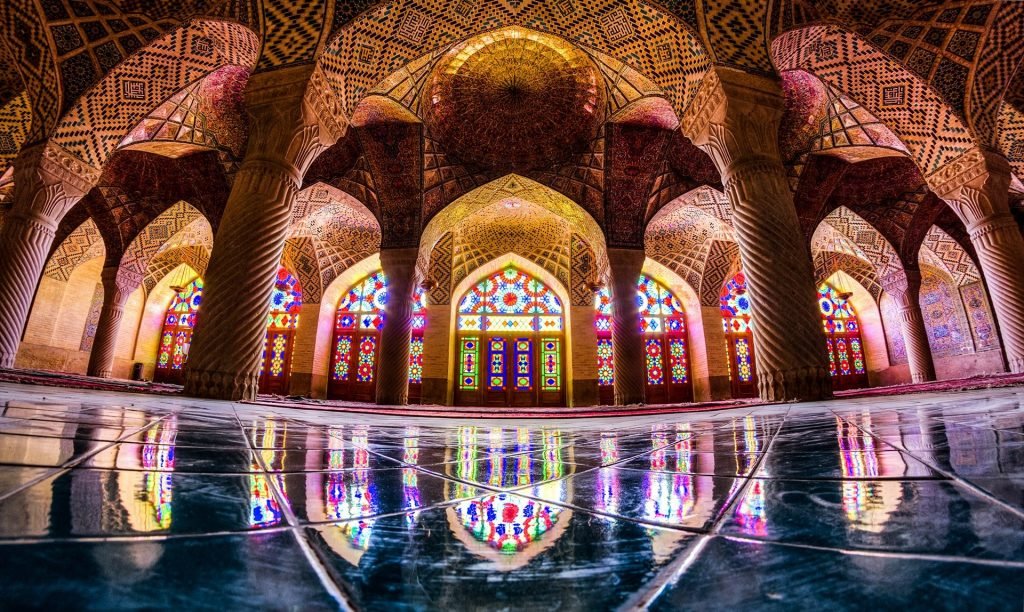 5th Day: Departing Yazd to UNESCO world heritage site Persepolis, Pasargadae, Necropolis, Naghsh-e Rajab for the day, transferring to Shiraz, resting at hotel.
6th Day: Visiting Nasir-ol-Molk Mosque (pink mosque), Narenjestan-e Qavam, Visiting Hafez Tomb, Visiting Vakil Mosque, Vakil Bazaar and bathhouse, Exploring and searching the old neighborhoods, resting at hotel. END OF TOUR
Included Meal: Breakfast, Lunch
NOTE: Tehran Tour can be added to the package with visiting Golestan Palace as the Iran UNESCO heritage site in Tehran.
NOTE: The UNESCO Iran heritage tour can be chosen as a package or separately or customized according to your time limit.
Iran Cultural Tour Type
History, Culture, Real life
Inclusions
Visa Reference, Breakfast and Lunch, Drinks and Snacks, Guide, All transportations, Hotel/Hostels (Traditional Boutique Hostels)
Exclusions
Insurance, Dinner, Entrance Fees
Requirements and Rules
Walking shoes, Report of any serious health condition in advance
Languages
English and Farsi, Chinese (should be requested in advance)
Duration
6 days
Group Size and Fees
The package is designed flexible for different group sizes. You can ask the details of tour fees by emailing us at: hitehranhostel@gmail.com or Whatsapp us: +98 912 053 0663
Book This Tour
Book one of our professional tours and get 10% off on your room