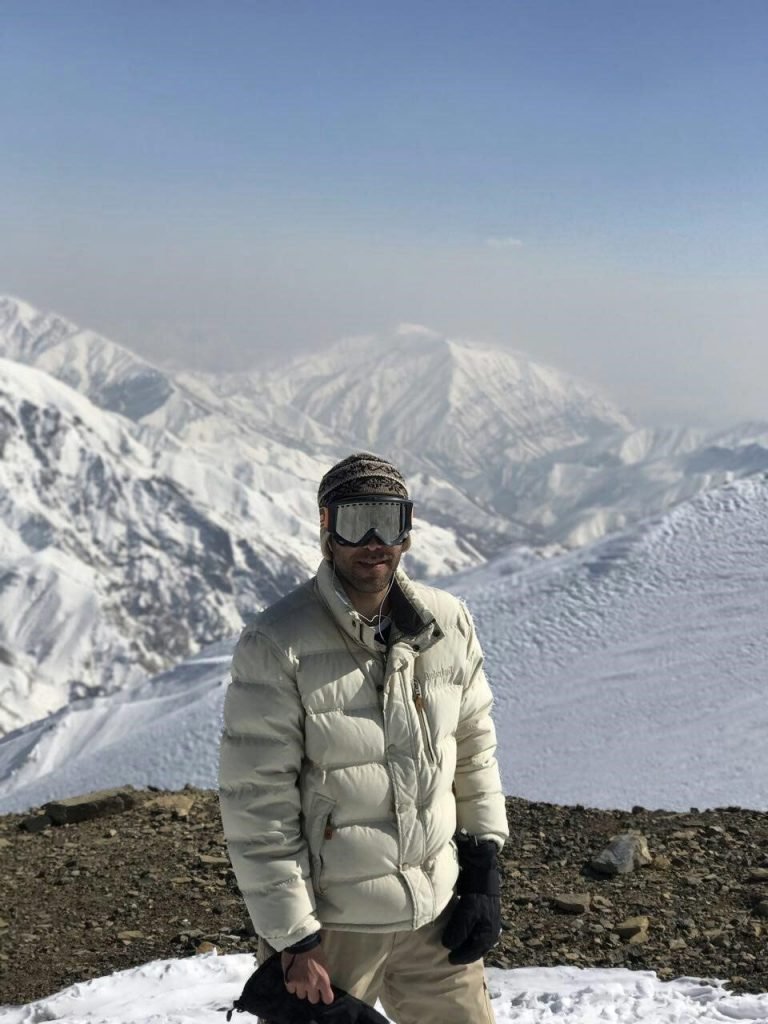 Located about 60 km from the north-west of Tehran and on the slopes of Mount Seechal in Aborz mountains, Darbandsar Ski Resort which is run by private sector in Iran, is one of the finest ski resorts for Iran Ski Tour. Darbandsar is one of the 7 major ski resorts near Tehran and after Shemshak, the most challenging one. This international ski resort recognized by the International Ski Federation (FI)S) and has been hosting International League Championships since 2008 till now. In the recent years, Iran ski resorts have become a favorite weekend destination for the Iranians. They also attract many ski lovers from all over the world every year. From late November to mid-May, hiking, climbing, skiing and snowboarding in Darbansar is one of HI TEHRANs top suggestions.
Hamed Seifollahi, our great experienced Iran Ski Tour trainer, has more than 15 years of experience in both Snowboarding and Alpine skiing. As a professional ski trainer, Hamed is one of the bests in his specialty and also the best we could offer. With Hamed's patience, attitude and experience in climbing, hiking, skiing and tour leading, we will assure you to have a fun, exciting and yet safe experience of Iran's ski resorts in the mountains of Alborz under his supervision and experiences.
Tour Type
Adventure/ Fun experience / Training
Season Types
Start City
Tehran
Accessibility
Moderate-good fitness level.
Inclusions
Tour Guide, Driver and transportation, meals including breakfast, lunch and snacks, entrance fee, rental equipment (ski glasses, gloves, shoes and board)
Exclusions
Insurance
Transportation
Taxi, Van
Requirements
Suitable pants or gear, jackets and warm clothes, hat or mask, Personal belongings (gears can be rented separately)
Languages
Duration and description
1 day Tour: 6 AM-7 PM
Pickup from the hostel
Group Size and Fees
The package is designed flexible for the number for different group sizes. You can ask the details of tour fees by emailing us at: hitehranhostel@gmail.com or Whatsapp us: +98 912 053 0663

Book This Tour
Book one of our professional tours and get 15% off on your room