If you plan to Travel Iran in the future, or coming back to it, you definitely have noticed the big range of suggestions for exploring Iran. If you still haven't read our No.1 Explore Iran suggestion series, we encourage you to check it out. Whether, you decide to have an Iran tour or plan on your own, having a brief about the places you can visit in Iran, can come handy. For this reason, we decided to provide a series of suggestions as the "Encyclopedia of Iran Attractions for Tourists". We have gathered all of these information first hand from our tours as Hi Tehran Tour, or from solo trips in Iran.
Eight Beautiful Valleys in Iran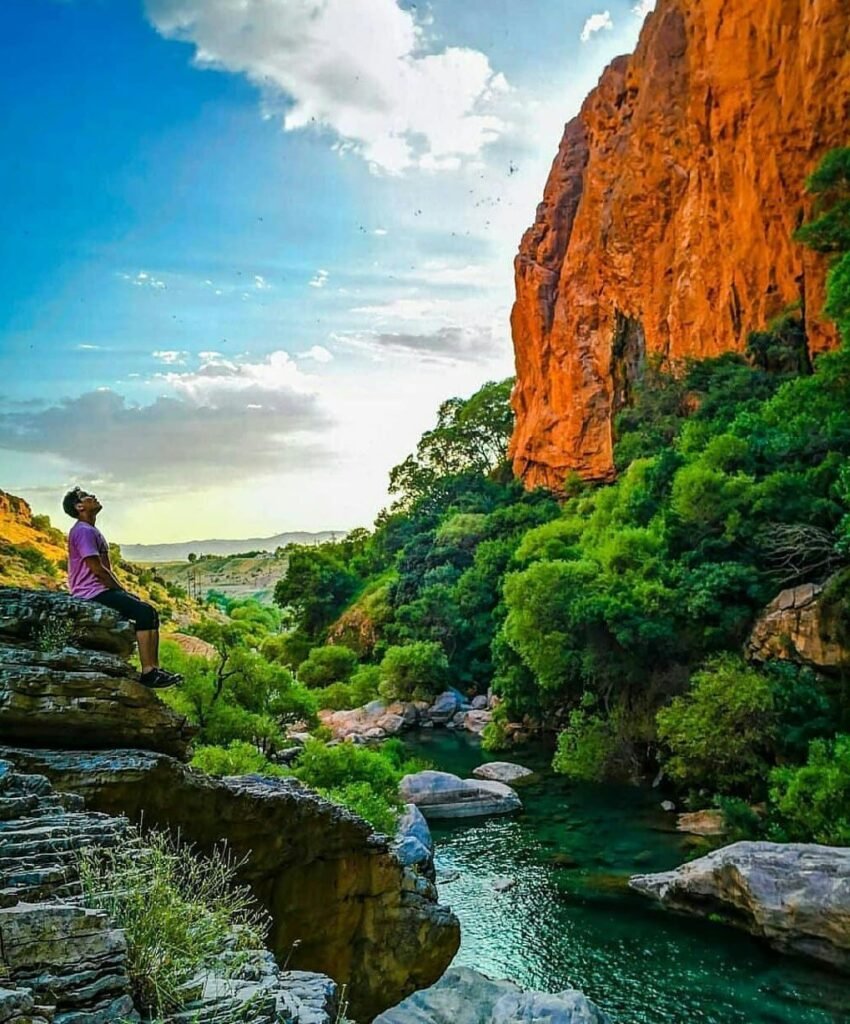 Boraq Valley: The amazing Boraq valley in Fars province is one of the most untouched valleys in Iran, with its green trees and a river; the cool weather of this valley in summer makes it an ideal destination for a day trip from Shiraz. Location: Fars Province, Eqlid, Tang-e Boraq Village
Shirez Valley: This wonderful valley in the heart of the Zagros, that its grooves have made it unique; this valley is located in Kuhdasht city in the intersection of Kermanshah, Ilam and Lorestan provinces. Location: Lorestan Province, North of Kuhdasht, Along Simareh River
Liquan Valley: This valley is located in the east of the Liqvan village, East Azerbaijan; One of the wonders of this region, is two hot water rivers, through which the very cool Liquan river passes. Location: East Azerbaijan Province, East of Tabriz, On the hillside of Sahand Mountain
Shamkhal Valley: Shamkhal Valley is located in Khorasan Razavi, Shamkhal village. It's a unique and spectacular nature due to its high walls and narrow width; At the distance of ten kilometers from this valley, there is an attractive and spectacular natural water bath space, that attracts the attention of tourists in summer. Location: Khorasan-e Razavi Province, North of Quchan City
Valley of the Stars: Star Valley is a beautiful erosive valley located on Qeshm Island; the natives believe that, it was formed due to the fall of a star from the sky. But in fact, this beautiful valley was created due to hurricanes and monsoon rains. Location: Hormozgan Province, South part of Qeshm Island, West of Berkeh Khalaf Village
Cal Jenny Valley: The wonderful and beautiful valley of Cal Jenny is located in South Khorasan; This valley is considered to be similar to the Grand Canyon in America, because of its mysteriousness. Location: South Khorasan Province, Tabas-Boshrouyeh Road, Foshah Village
Rainbow Valley: This beautiful valleys is located on the colorful island of Hormuz, consists of mountains in yellow, white, red, etc .; The combination of these colorful soils has created a mesmerizing unique landscape. Location: Hormozgan Province, South-West of Hormoz Island
Tobiron Valley: This valley, which is located in Dezful, is known as Tobirun valley due to its cool and pleasant climate; the valley has rock walls full of springs and wild plants. Location: Khuzestan Province, North of Dezful
Five Magnificent Caravanserais of Iran
There's a story that Shah Abbas Safavid, built 999 caravanserais and believed that this number was more glorious than 1000. Caravanserais of Iran were places for caravans and travelers to rest, and some have now become residences, museums or restaurants. Here are some of them:‌
Caravanserai Zainuddin: It is a rare circular caravanserai. Because of the heavy sandstorm in the desert, the caravanserai was built circular to prevent dust from entering the building. Riflemen and guards used to spend the night in this caravanserai. This old carvanserai is now a residence. Location: Yazd-Kerman Road, Mehriz-Anar Highway, Near Karim Abad Village.
Khanat-e Tehran Caravanserai: If you're interested in exploring the history of Qajar, just take the south Sayad Shirazi Highway in Tehran to reach Ibn Sina and then Mustafa Khomeini Street. When you cross Mowlavi Street, you will enter Sahib Jam Street and you will see Khanat with its beautiful restaurant. Location: Tehran Province, Tehran.
Maranjab Caravanserai: Next to the salt lake, you can find one of the most famous caravanserais of Iran. This caravanserai was built by the order of Shah Abbas Safavid across the Silk Road and has a fresh water well. Location: Kashan-e Markazi Road, Aran-o-Bidgol, Artesh Boulivard, Maranjab Desert.
Caravanserai Titi: This place is made of stone, brick and mortar. This carvanserai was built 600 years ago by the Timurids. Later, the Safavids destroyed it, but there are still remnants of it has remained. Location: Siahkal-Deylaman Road, After Kolandy Rural Road, Lushadeh, Lashkaj, On the left side
Ganjali Khan Caravanserai: On the east side of Ganjali Khan Square, there is that used to be a thriving school. This building later became a caravanserai, and now, it's the Faculty of Arts of Kerman Bahonar University. Location: Kerman Province, Old Kerman center, Beside Grand Bazaar of Kerman, Ganjali Khan Complex.
Five Beautiful Spots to Visit During the Spring Near Tehran
Havij Plain: Tehran, Shahid Babaei Highway, Lashgarak Road, Lashgarak Square, Afjeh Village, Havij Plain;
Garmabdar Village: Tehran, Shemiranat, Roudbar-e Qasran Region, Roudbar-e Qasran Village, Garmabdar Village;
Karkabod Waterfall: Tehran, Karaj-Qazvin Highway, Taleghan, Karkabood Village;
Latmal Waterfall: North-East of Tehran, at the end of Hemmat Highway, Pajouhesh Boulivard, Daneshgah-e Sharif town, Shahid Ardestani Street, Vardij Village, The 3rd Waterfall;
Taar Lake: Damavand City, Chenaar-e Arab-ha Village, Maadan Road, At the end of the rural Road, Taar Lake.
Seven Arcades of Iran Bazaars (Timcheh)
Timcheh, is a part of the traditional markets. It's sort of a courtyard around which there are booths. In many Timchehs, a specific class of merchandizing goods is offered. In addition, Timchehes are usually important for their magnificent architecture and being the represented of the Bazaar spirit. Here are some of the most beautiful and famous Timchehs in Iran: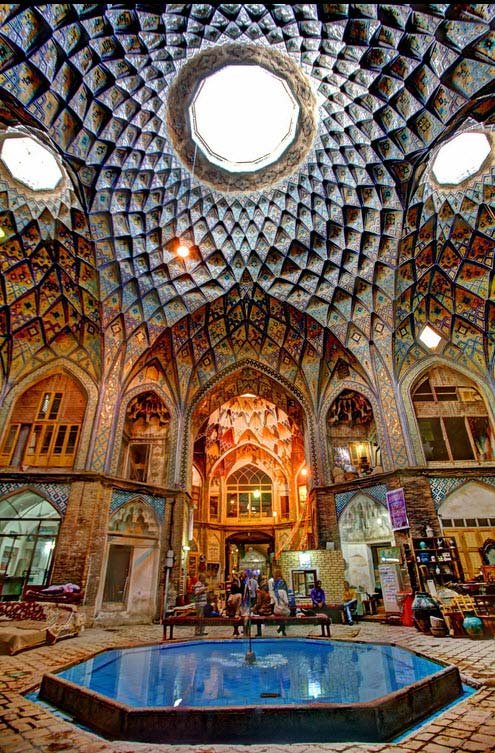 Amin-al-Dowleh Timche: Kashan Bazaar
Malek-al-Tojjar Timcheh: Kashan Bazaar
Malek Timche: Tabriz Bazaar
Malek Timcheh: Isfahan Bazaar
Gol Timche: Shiraz Bazaar
Mozaffariyeh Timcheh: Tabriz Bazaar
Hajeb-al-Dowleh Timche: Tehran Bazaar
Eight Green Forest Parks of Iran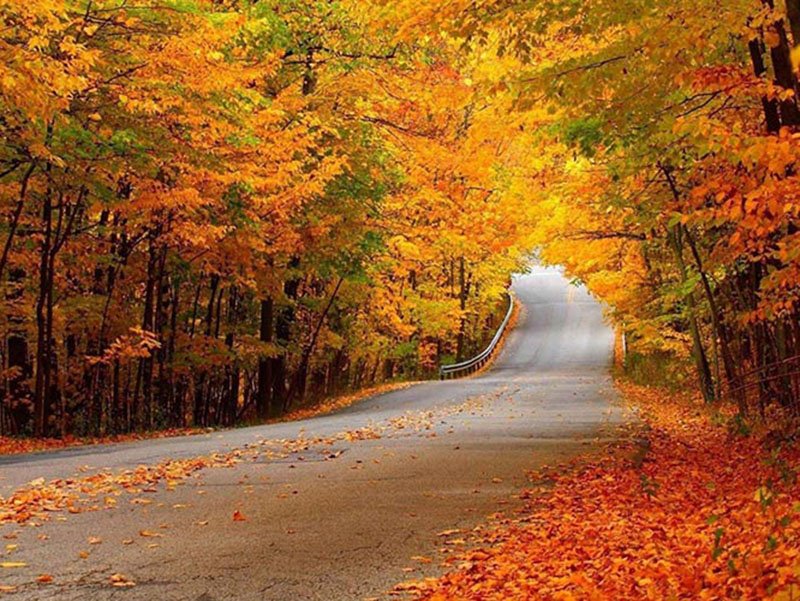 Alangdareh Forest Park: South-West of Gorgan, Nahar Khoran Road, Golestan Province;
Saravan Forest Park: Rasht-Tehran Road, West side of the Road, Gilan Province;
Vakil Abaad Forest Park: Mashhad, At the end of Vakil Abaad Boulevard, Khorasan Razavi Province;
Makhmal Kooh Forest Park: North-East of Khorram Abaad, Toward Alashtar, Lorestan Province;
Dalkhani Forest Park: Dalkhani Village, South-East of Ramsar, Mazandaran Province;
Kashpel Forest Park: Mazandaran Province, Near Chamestan Village;
Gisoom Forest Park: Rasht to Astara Road, South of Talesh, Gilan Province;
Mirza Koochak Khan Forest Park: Amol – Tehran Road, Mazandaran Province;
Eight Beautiful Caves of Iran
Sahoolan Cave: West Azerbaijan Province, Mahabad;
Ayyub Cave: Kerman Province, Shahr-e Babak;
Shapoor Cave: Fars Province, Kazeroon;
Quri Qale'e Cave: Kermanshah Province, Ravansar;
Yakh Morad Cave: Alborz Province, Gachsar;
Chama Ice Cave: Charmahal-o-Bakhtiari Province, Chelgard;
Kataleh Khor Cave: Zanjan Province, Khoda Bandeh;
Alisadr Cave: Hamedan Province, Hamedan;
Five Beautiful Castles of Iran
Falak-ol-Aflak Castle: Lorestan Province, Khorram Abaad, Davazdah Borji, Emam Street;
Shoosh Castle: Khuzestan Province, Shoosh, Taleghani Street;
Babak Castle: East Azerbaijan Province, Koleybar;
Roudkhan Castle: Gilan Province, South-West of Fooman, North of Roodkhan Village;
Arg-e Bam: Kerman Province, Bam, South of Posht-e Rood River;
Writer: Golnar ZAMANI
Book Your Stay at Hi Tehran Hostel Now
HI Tehran Hostel offers excellent value budget accommodation in a convenient location of Tehran, Dorms from 5 Euros, Privates from 20 + 24/7 Reception. You Are Invited!
Hi Tehran Hostel Video Tour