If you plan to Travel Iran in the future, or coming back to it, you definitely have noticed the big range of suggestions for exploring Iran. Whether, you decide to have an Iran tour or plan on your own, having a brief about the places you can visit in Iran, can come handy. For this reason, we decided to provide a series of suggestions as the "Encyclopedia of Iran Attractions for Tourists". We have gathered all of these information first hand from our tours as Hi Tehran Tour, or from solo trips in Iran.
Five Above the Clouds Villages and Forests in Iran
Filband Heights: Enter Haraz road from Amol city and turn towards Tehran road. Drive about 25 km to see the exit of Sangchal on your left;
Soubatan Heights: Go from Rasht to Hasht Par and then to Aqhlar Road. Of course, you have to park your personal cars in Hashtpar and drive to Soubatan with local Nissans or off-road vehicles;
Abr (Cloud) Forest Heights: Drive from Shahroud toward Azadshahr. After 18 km, you will reach the village of Kharqan. After this village, you are at the beginning of Abar village. You'll need off-road vehicles from there;
Opert Heights: Choose Firoozkooh road from Tehran; First, take yourself to the village of Chashem, and then to Opert. Along this route, you can see Gaduk Pass, North Railway, Veresk Bridge and Espahbod Khorshid Cave;
Olasblangah Heights: From Tehran, follow the Qazvin-Rasht expressway. 20 km before Rasht, turn to Fooman Road. After passing Fooman and then Somee Sara, you will reach the village of Klidbar. Continue towards Taher Gourab village and then to Masal. In the south of Masal, continue the Gilvan-Masal road to reach Olsbelangah after 30 km of mountainous and winding route.
Four Suspended Bridges of Iran
If you are one of those people who are looking for exciting experiences in Iran, be sure to try the Suspended Bridges since they are the greatest Iran Attractions For Tourists.
Namak Abroud Suspended Bridge: Namak Abroud is one of the most equipped and attractive recreational places in northern Iran. Namak Abroud has two cable car lines. If you are looking for exciting entertainment, you should take the second line of the cable car and go to the beautiful peak of Div Hammam. Namak Abroud suspended bridge is on this peak. For more excitement, go when the weather is foggy;
Hare Suspended Bridge: The first all-glass and arched suspended bridge in the country is located in the city of Hair; This bridge is 200 meters long, 1 meter and 20 centimeters wide and 80 meters above the ground;
Nahj al-Balaghah Suspended Bridge: This bridge, which is located in phase two of Nahj al-Balagheh Park, is 285 meters long and connects Nahj al-Balagheh Park to Pardisan Park. 300 people can move and stop on the deck of this bridge at the same time. This bridge, which is also called the sky suspended bridge, is 65 meters above the river surface;
Meshkinshahr Suspended Bridge: It is one of the tallest suspension bridges in the Middle East. Parts of this bridge is in glass, which makes it more exciting to cross. Also, with 365 meters, it is the longest suspended bridge in the Middle East. The width of this bridge is 2 meters, and its height is 80 meters. The natural landscape around, it is very beautiful.
Five Spectacular Valleys of Iran
Neygah Valley: Best season to visit this valley is mid-spring and summer because the river is very dangerous and roaring in early spring. How to Reach: Lorestan Province; first go to the city of Dorud and from the main square of the city, Reza Square, drive to the village of Imamzadeh Pir Abdullah. Then go to Ti village.
Hayqar Valley: Best season to visit is late winter and early spring; in spring, you have beautiful scenery and in summer, the valley has the best condition for water and swimming entertainment. How to Reach: Fars province, 35 km south of Firoozabad city. Make sure to travel to this area with a guide.
Shirvan Darrehsi: Best season to visit is mid-spring to late summer. How to Reach: Go to Meshkinshahr, which is located 90 km from Ardabil. There are two ways to reach this valley; the first is located near the Shabil hot water spa and the second, is after the intersection of Dash Kasan village. When you pass the Shabel hot water spa building, you will enter a wide plain; After that, you will see the very deep valley of Shirvan Darresi.
Razyianeh Valley: Best season to visit this spectacular valley is spring. How to Reach: When you pass 50 km from Ilam, you'll enter the road from Ilam to Badreh, the center of Darreh Shahr. First, pass the village of Chenarbashi. Then, you'll see the sign of Raziyaneh Valley on the left side of the road.
Vizderon Valley: To reach this valley you better have equipped car or go with off-road vehycles because of the rural roads. How to Reach: Drive from Ilam to Mehran. After Salehabad village, you will reach Glan; After passing this village, there are side roads on the left with the sign of the dam. Enter this road; you have to cross the river by car several times. At the end of the road, you have to walk for two hours to reach the pools of the valley.
Eight Worldwide Famous, EUNESCO Heritage Iranian Gardens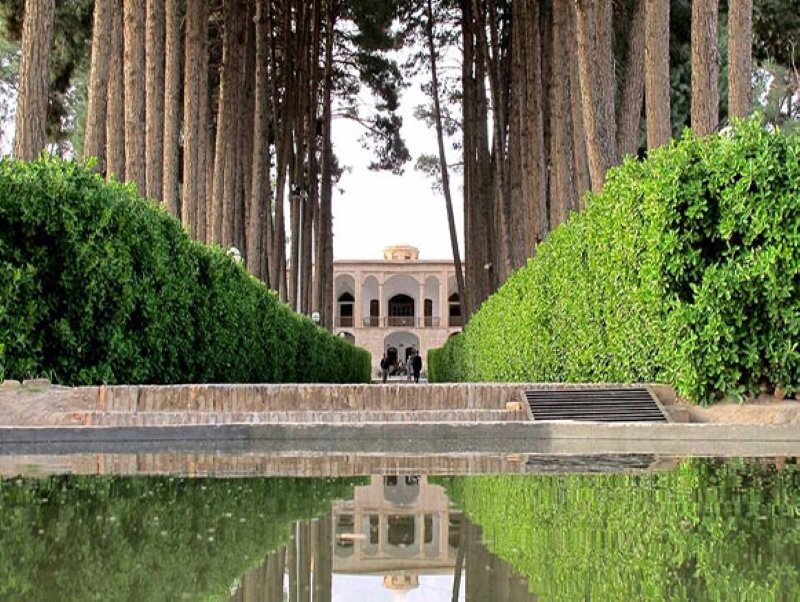 These gardens are a number of Iranian gardens that have been registered as UNESCO heritage sites.
Akbariyeh Garden: South Khorasan Province, Birjand city, Madar Square, Moallem Boulevard;
Abbas Abad Garden: Mazandaran Province, Behshahr, Behshahr-Galoogah road, 6 km from Abbas Abad road;
Eram Garden: Fars Province, Shiraz, Eram Street, near Eram Square and the Shiraz University complex;
Pahlevan Pourmehriz Garden: Yazd Province, Mehriz City, Zarein town, Mazvirabad neighborhood;
Bagh-e Shazdeh: Kerman, 6 km from Mahan City;
Kashan Fin Garden: Isfahan Province, central part of Kashan city, Amirkabir street;
Cheleston Palace: Isfahan province, Imam Hossein Square, Ostandari Street;
Dowlat Abad Garden: Yazd Province, Yazd, Shahid Rajaei St., Chahar Minar neighborhood, Hosseinieh Ferdows (also accessible from Dolatabad Boulevard).
The Most Spectacular Forests of Iran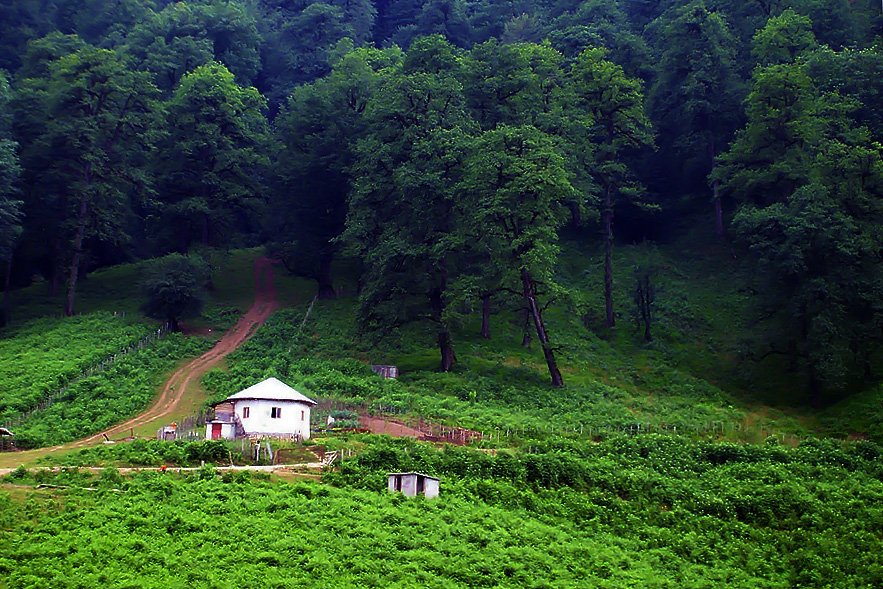 Dalkhani Forest: Take the Ramsar to Tonekabon road, after about 7 km, you will reach Jannat Rudbar intersection. Navigate to Jannat Roudbar. After 23 km, you will reach Dalkhani forest;
The forests of Arasbaran: It is possible to reach Arasbaran forests from Ardabil province or East Azerbaijan. Jolfa-Parsabad border road passes from north of Arasbaran and Koleibar Asheghloo road passes through the eastern part of the forest. Arasbaran is a large area, but on a short trip, we recommend you to pass from the border road and then the Asheghloo road to Koleibar;
Gisom Forest: To travel to Gisum, you have to take the Rasht- Astara road. After about 14 km from Rezvanshahr, you can enter Gisum through Bandar Anzali road;
Raash Forest: This forest is located near Sangdeh village, 200 km from Tehran and 80 km from Sari. To reach Sangdeh village, take the Firoozkooh road from Tehran to Pol-e Sefid. There is a roral road from Sangdeh village to the beginning of the Rush forest climbing route, which you can cross with local or off-road cars.
Se Hezar (3000) Forest: To reach this forest from Tehran, you have to take the Chalous road and then get to Tonekabon city (Shahsavar). Se Hezar (3000) Forest is lacated in Khorramabad section of Tonekabon.
Alimestan Forest: Take the Haraz road from Tehran, after 140 km, on the right side of the road, you will see the sign of Imamzadeh Ghasem, which you must enter. At the beginning of the route, you will reach a crossroads. Take the left one. After about 7 km, you will reach Lahash village, and then Alimestan.
Seven Beautiful Mosques in Iran
One of the symbols of Iran's art and culture can be found in the unique architecture of Iranian mosques; The mosques that are a perfect combination of Iranian and Islamic art and architecture, a combination of light, color, art and glory that must be visited for sure as the best Iran Attractions For Tourists.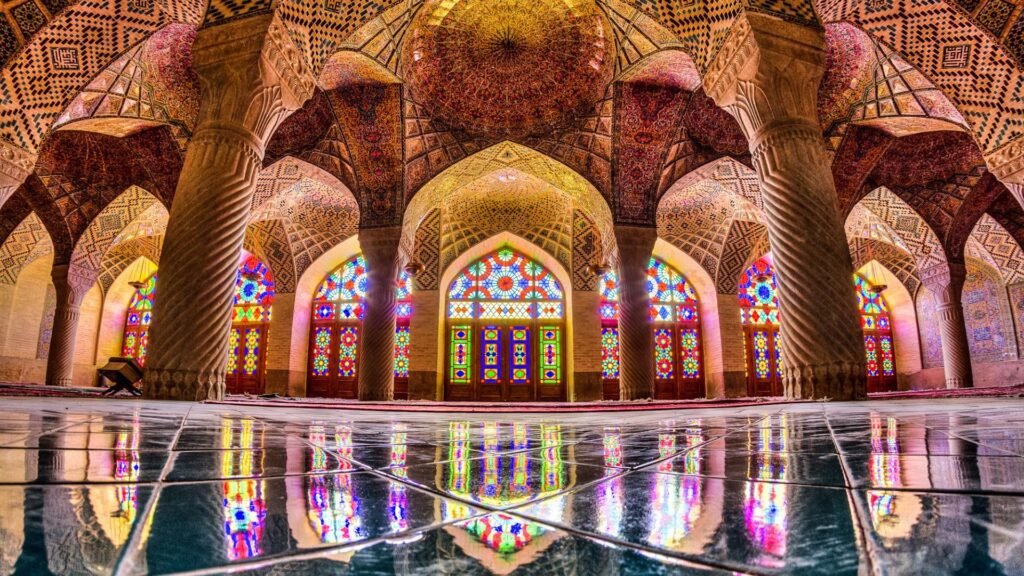 Nasir Al-Mulk Mosque: This old mosque in Shiraz, which is famous as the Pink Mosque, has a special feature due to its unique color and light. The pink mosque in Shiraz dates back to 1294. Address: Fars Province, Shiraz, Lotf Ali Khan Zand Street، Iran
Sheikh Lotf's Mosque: The beautiful dome of this mosque changes color from cream to pink during the day; some say, the best time to watch this color change is at sunset. Address: Isfahan Province, Isfahan Naqsh-e Jahan Square
Aqabzorg Mosque: You can see the tallest Qajar dome in this mosque; The interesting story about this mosque is about its door. It is said that the number of the Grand Mosque's doornails is the number of verses of the Quran. Address: Isfahan Province, Kashan, Aghbozorg Masjed Alley.
Yazd Jameh Mosque: This mosque dates back to the patriarchal era. It is said that, before Islam, in the current location of this mosque has been a Sassanid Fire Temple Mosque, which has continued its activities until the post-Islamic period. Address: Yazd Province, Yazd, Masjed Jameh Street.
Rangoonis Mosque: This mosque which has an Indian style, dates back to the late Qajar period. The name of this mosque is rooted from  Rangoon or Yangon, the former capital of Burma (Myanmar). Address: Khuzestan Province, Abadan, 37, Iran.
Shafi'i Jameh Mosque: This mosque is one of the largest Sunni mosques in Iran; the beautiful architecture of this mosque reminds you of Ottoman mosques. The construction of this mosque is inspired by the style of Turkish Islamic architecture. Address: Kermanshah Province, Kermanshah, Javanshir Blvd.
Maki Jameh Mosque: This mosque, which belongs to the Sunnis, is one of the largest mosques in the Islamic world, that its unique architecture has attracted the attention of many tourists. This mosque dates back to 1974. The architectural style of this mosque, is a combination of three styles: Iranian, Islamic and Ottoman. Address: Sistan and Baluchestan Province, Zahedan, Khayyam Street.
Four Unique Salt Lakes of Iran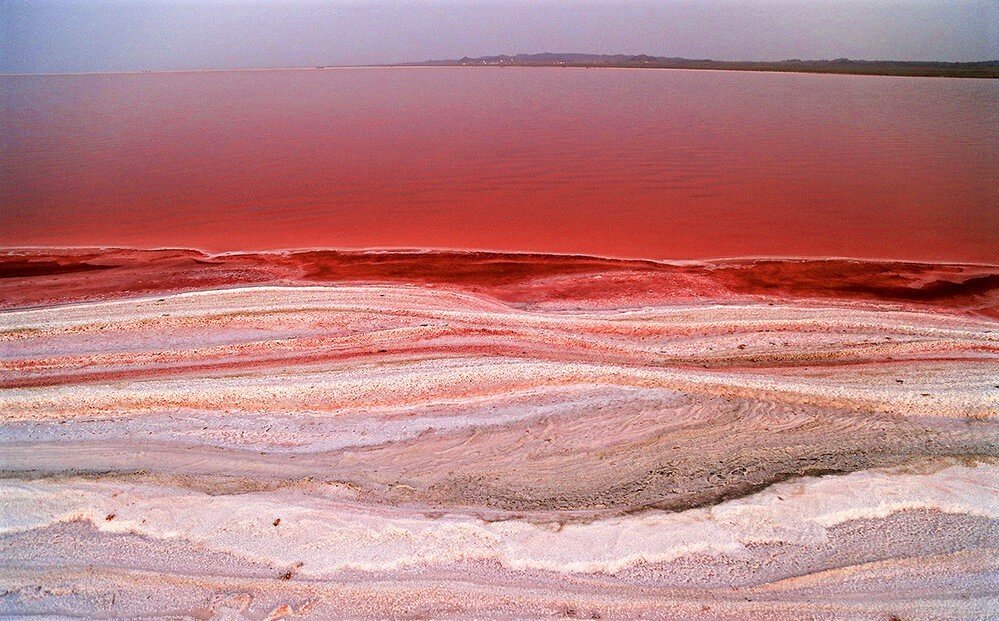 Lake Urmia: Lake Urmia as one of Iran Attractions For Tourists, is the sixth great salt-water lake in the world, the largest salt-water lake in the Middle East and the largest lake in Iran. In addition, Lake Urmia was home to many migratory and native animals, including flamingos, pelicans, herons and ducks. Lake Urmia is worldwide famous for its healing power of its sludge and water. The presence of beautiful sandy, rocky and muddy beaches around the lake, about 102 unique islands, various species of birds and mammals, etc. are part of the ecotourism attractions of this national park. Unfortunately, this lake is vanishing due to climate change and wrong utilization. International scientists and now, experts are working on retrieving it. Location: On the border of East and West Azerbaijan Province, Urmia.
Maharloo Salt Lake: One of the natural and spectacular attractions of Fars province and the sights of Shiraz is Maharloo Wetland or Maharloo Lake, which is also known as Pink Lake. The reason why this lake is pink and red is the growth of specific algae in its water. The lake is part of the Maharloo no-hunting zone in Shiraz and is a refuge for migratory birds such as flamingos. Location: South-East of Shiraz, Shiraz-Fasa Road, Fars Province.
Hoz-e Soltan Salt Lake: It's one of the natural salt lakes of Iran, which is a short distance from Tehran and it is known as the largest mirror in Iran, is Hoz-e Soltan Salt Lake. This lake is one of the sights of Qom. This lake, also known as Saveh Lake in Qom and Shahi Lake, is located in an area of ​​approximately 240 square kilometers in the south of the Alborz Mountains. The size and shape of the lake varies according to the inflow of water and the amount of rainfall in different seasons of the year. Location: 40 km North of Qom, South of Tehran, on the side of the Persian Gulf Highway, Qom Province.
Khara Salt Lake: Khara Salt Lake is one of the most beautiful salt marshes in Iran, and it's close to the sand dunes of Varzaneh. Khara Salt Lake, is a large salt-covered area and one of the salt mines of Iran. Hundreds of tons of salt are extracted daily. One of the attractions of Khara salt field is its mud and salt polygons. Location: 50 Killometers from Varzaneh, Isfahan Province.
Writer: Golnar ZAMANI
Book Your Stay at Hi Tehran Hostel Now
Book your stay at HI Tehran Hostel , Also if you have climbing and trekking in Iran on your mind, our guide will help you! You Are Invited!