Many of Muslims around the world and also in Iran fast (Roozeh in Farsi) during the month of Ramadan (Ramazan in Farsi) as one of their religious beliefs in Islam. Hence, traveling to Iran during Ramadan for non-Muslims can be a tricky decision to make. Especially if they have no clear picture of rituals and obligations of this month in Iran. In this article we try to answer the questions that you might have as a traveler and also point out the pros and cons of being a tourist during Ramadan in Iran with a realistic point of view from inside of Iran.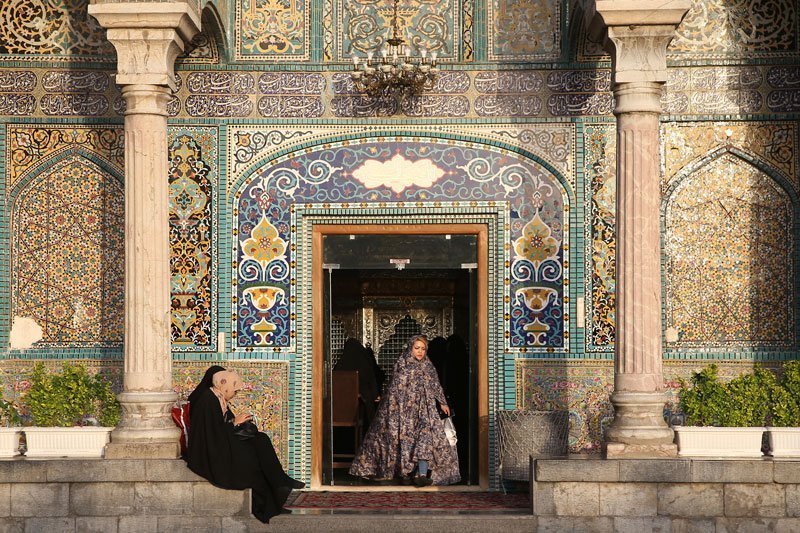 First of all, it's very helpful to know what Ramadan is in general.
Ramdan in Islam
Ramadan is considered as a holy month for Muslims whether Shia or Sunni, all Muslims celebrate it by fasting for the whole month. It is held every year with organized festivals and rituals in countries like Turkey, Iran, United Arab Emirates, and many other middle-eastern countries. Ramadan is a movable feast since it's based on lunar calendar. As for 2020, it will start on May 24th and probably end on June 23rd in Iran.
What is fasting during Ramadan like?
Fasting during Ramadan basically is about no eating, drinking, smoking from sunrise to sunset to experience the underprivileged or poor people situation, have sympathy and get motivated to help those in need. There are some other spiritual sides to it as there should be no lie, negative act or thoughts, and generally wrong deeds. It's about being charitable, self-conscious and aware of the people around you.
The people who want to fast will have a big meal before the Morning Prayer which is called "Sahari" and plays the role of breakfast for those who want to fast. Then the fast starts and last for the whole daylight. Right after the evening prayer, "Iftar" which is the big feast after a full day of fasting will be served in all restaurants and cafes. Don't get surprised if you got invited to local people's houses for it since it's a costume to share the Iftar feast with others. Iftar is usually a two-course meal. People usually break their fast with dates, tea, cheese, vegetables and a variety of sweets and dishes made especially for Ramadan. After the first round, the routine Persian dishes comes on the table with rice, stews, salads and more.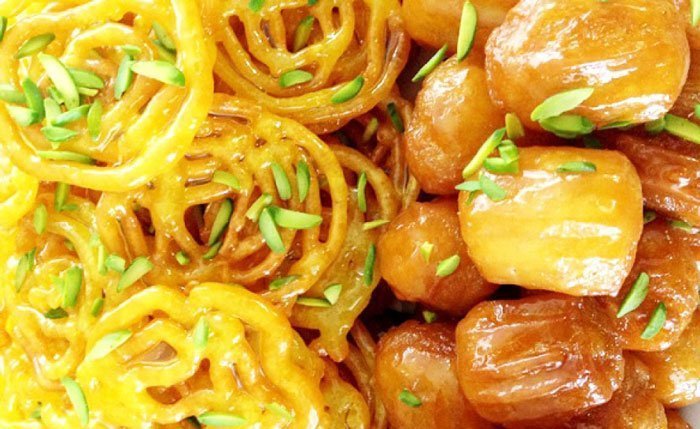 Who should fast during Ramadan?
According to Islamic rules, every Muslim should start practicing Islam and also fasting after a certain age. When it comes to fasting during Ramadan, there are some exceptions. In the past decade the number of people who fast in Iran has noticeably fallen. These days people rarely fast in Iran but still, since unfortunately there's a strong atmosphere about it, there are some limitations to express it freely and it's easier to not be upfront about it.
NOTE: Sick or ill people or whomever under medication, travelers, elderlies, children, pregnant women and women on their period time are exempted from fasting.
Important dates of Ramdhan
Two important dates in Ramadan that you should consider as a traveler
Qadr and Ahya nights: These nights are held between 19th and 21st of Ramadan and there's two occasions for it. First, it is believed that the holy Qoran has been sent to Prophet Muhammad during these nights and therefore some Muslims stay awake during these nights and hold special praying rituals. The second occasion is the martyrdom of Imam Ali the 1st Imam of Shia Muslims. Therefore these nights considered to be a mourning period. So, Working days after these nights starts from 9 Am instead of 7:30.
Eid-al Fitr: is a 2-day celebration festival in Iran after Ramadan ends. There's a big Fitr prayer that takes place on the first day of Eid on the biggest mosques of all cities of Iran. It's when Muslims pray together for having passed another year of Ramadan. There are usually lots of eating, shopping, picnicking on these days and since many Iranians take the opportunity to travel and all museums are closed. if you have to buy transportation tickets, do it in a proper time in advance.
What to do in public places during Ramdhan?
Like the rest of the world, religious practices are becoming loose among Iranians. For sure, you'd meet many non-practicing Muslims in Iran whom not following any rituals nor restrictions about Ramadan. So, don't get surprised if you saw people eat, drink, smoke or buying water bottles in the street during traffic jams in the streets of Iran during Ramadan. Again, note that as a foreigner and traveler, everyone understand that you're not fasting but you're still expected to not eat publicly and show some respect to the culture of the country you are visiting.
If you want to find food, you can ask local people to show you restaurants that are authorized to offer food for lunch. Finding these restaurants is not easy and they only offer limited options.
if you want to drink water, you can ask the supermarket owner if it is ok to drink inside of shop or not, in most cases they understand that you are tourist and will accept.
Benefits of Travelling in Iran During Ramadhan
Apart from all the cons of traveling to Iran during Ramadhan, there are a few positive aspects to it as well. Pros of traveling to Iran during Ramadhan:
There will be discounts and festivals everywhere, especially for the Eid-e-Fetr celebration at the end of Ramadan;
There are few tourists and it means you get to experience the attractions in peace;
You will experience a real-life cultural/religious experience which can be amusing for a traveler;
You will experience super delicious custom foods and sweets which are usually limited to Ramadan;
You don't have to fast of course as a traveler and as a non-Muslim;
It's not that different from other times of the year after all;
You have to follow the not eating obviously and provokingly in public rule;
You will experience a religious mourning between 19th-21st of Ramadan. A good opportunity for photographers and maybe not others;
Swimming pools, shops work at night shifts. Parks are filled with picnickers and big cities are well alive into the night. Restaurants and Cafes are open from evening to morning. It means night life! Take advantage of it and stay awake.
Read more about Tehran nightlife: https://www.hitehranhostel.com/tehran-nightlife/
Should you travel to Iran during Ramadan?
Long story short, after these explanations, this is really up to you. The most important things are to know you don't have to be concerned of not finding anywhere to eat because even if restaurants and cafes will be shut down before sunset during the day for serving, they will have take-away services which you can order your drinks and food and have them in your hostel/hotel or even somewhere not crowded. if you are staying in Hi Tehran Hostel you can ask our staff to order your food. Also, all super markets and grocery stores will be open and on service as usual. The most important thing as we said is not to eat in public; and even, it's always fine to have a quick bite or drink even in public. Remember, all travelers are exempt from fasting according to Islamic rules.
Writer: Golnar ZAMANI
Book Your Stay at Hi Tehran Hostel Now
HI Tehran Hostel offers excellent value budget accommodation in a convenient location of Tehran, Dorms from 5 Euros, Privates from 20 + 24/7 Reception. You Are Invited!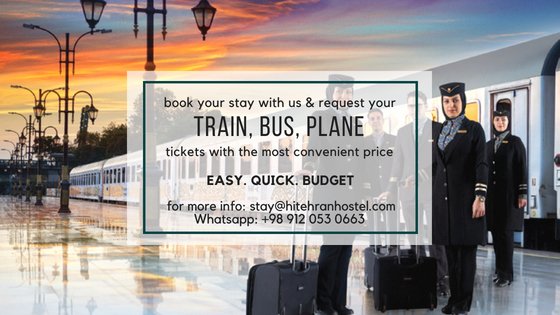 Hi Tehran Hostel Video Tour
---
Was this article helpful? Share it with your friends!