Iran visa regulations for chinese tourists
With more than 6 million Chinese tourist in Iran annually, Iran's government has declared and executed the allowance for Chinese citizens to travel to Iran without a visa for 15 days for each entrance. The removal of Iran visa and free entrance for Chinese tourists is along with the recent tourism development policies of Iran to attract more tourist by easing the visa process. Therefore, Iranian visa for Chinese no longer requires the 85 Euro visa fee as before. Free visa travel is an open arm from Iran tourism to Chinese travelers. After all, what's better than saving the time and fee of an arrival visa after a long flight? This decision was made by President Hassan Rouhani's cabinet on June 2019, while Iranians still need a visa to enter China.
For a detailed information about Arrival visas, E-visas for tourists from all countries, click here.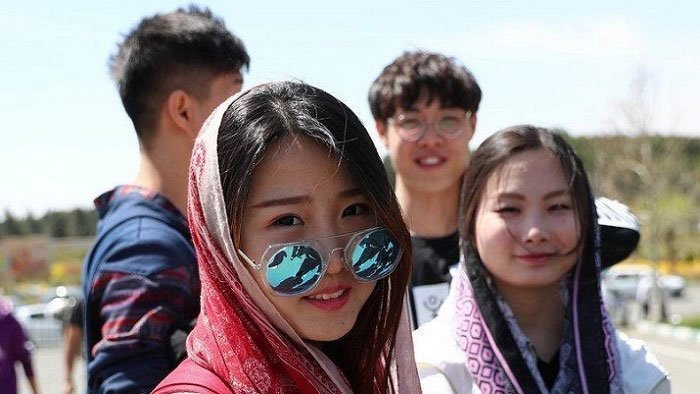 Along with this decision the increase of daily direct flights to China and reverse is a good sign of the development of touristic interactions between Tehran and Shanghai. Iranian airlines such as Iran Air and Mahan Air have daily flights to Shanghai and Shenzhen. Destinations such as Tehran to Beijing and Tehran to Guangzhou are also frequent.
With about more than 8 million leisure tourists and more than 3 million medical tourists visited Iran in 2018-2019, Iran tourism is slowly getting into its path for attracting more tourists. Especially considering the fact that according to the 2019 Travel Risk Map, developed by global risk experts International SOS, travelers are just as safe in Iran as they are in many European countries.
Hi Tehran Hostel branches with considering the habits and lifestyle of Chinese folks while presenting Iranian culture and atmosphere has been one of the top choices of Chinese and in general, east Asian tourists in Tehran. Providing equipped kitchenettes for cooking, no shoes policy inside the rooms, groceries, cafes and restaurants in reach, professional tour guides, free WIFI, fresh vegetables and fruits on the complimentary breakfast buffet beside laundry service and many other aspects have been always appreciated.
Book Your Stay at Hi Tehran Hostel Now
HI Tehran Hostel offers excellent value budget accommodation in a convenient location of Tehran, Dorms from 5 Euros, Privates from 20 + 24/7 Reception. You Are Invited!
Hi Tehran Hostel Video Tour
---
Was this article helpful? Share it with your friends!