Iran dress code for female travelers has always been a concern to many tourists. Every day we receive emails from our guests who have reserved their room or tour with us, asking about what kind of dress they should pack for their Iran trip and how is Iran women clothing. That's why in this article, we have tried to reflect real and practical information about everything you need to know about what to wear in Iran, dress code for women in Iran etc.
Iran as an Islamic country is not that complex or confusing for the ones who decide to visit and the dress code is more casual than you might expect. In fact, the mixture of tradition with modern fashion makes it not much different from other countries apart from the mandatory headscarves for women in public areas which are not also what you expect from the clichés of a fully covered head! Since this topic should be precise and trustable, maybe it helps to know these lines have been written by female members of Hi Tehran Hostel Team.
Iran Dress Code for Women in Public
The headscarf is the main item you need to pack for Iran since you will need to wear it when you exit the plane and enter the country or in general, in outdoor space. However, don't get scared by the misconception about the rules of hijab like extreme no hair rules! What you need to know is that hijab is more about social etiquette than religious law.
If you're not in a shrine or mosque, your headscarf or shawl can be perched far back and held in place with a pair of sunglasses on the head, so it doesn't need to be right up to your forehead at all. Fastening the headscarf with hairgrips somewhere behind the ears can help to prevent having to constantly rearrange it. But remember, since it's supposed to cover your neck as well as your head, so a bandana is not fine. But hair showing? Absolutely fine. Some women in Iran use hijab based on their personal belief and many others are those who do not willingly abide by this norm. So, you're not alone in this.
Note: Women in Iran must cover their hair but you do not need to cover your hair down to your forehead.
As a foreign female tourist in Iran, you don't need to pack the most unpleasant pieces of clothing because you have no idea of what pattern to follow. It matters specially if you're travelling with your companion and don't want to feel unattractive compering to everyone else when it comes to clothing. Here are some tips to make things clear and easy so that you don't have to dress up like a grandma and also avoid any trouble while traveling in Iran:
Tips on Women clothing's in Iran
Wear colors in Iran: The best way is to bring one headscarf with you and enjoy shopping for amazing ones with Persian pattern at local markets. It's a misconception that you have to wear black or dark hijabs or cloth. It's completely a false cliché while unfortunately, there is a tendency for dark colored clothing in Iranian women. So, you can enjoy fun colors, white or neon colors and patterns to match your outfits.
Skinny tight jeans or trendy ripped clothes are fine: You don't need to wear everything loose or big to prevent revealing your body shape. Unless it's summer and you want to be in cargo pants and slouchy trousers yourself, it's totally fine to show curves like most of Iranian girls!
Bring a long chemise to use it as a manteau: If you already have a long-sleeve, a 3/4 sleeve tunic or chemise, you don't need to buy anything extra for your trip to Iran. Tunics are a great option for summer trips to Iran. As long as they cover up your bum, it's fine to pair it with whether loose trousers or skinny jeans. Wearing a manteau in Iran is not mandatory. Basically, anything mid-thigh would do. Just be creative with what you have. Apart from a few pieces, most of the clothing worn in Iran is western designed.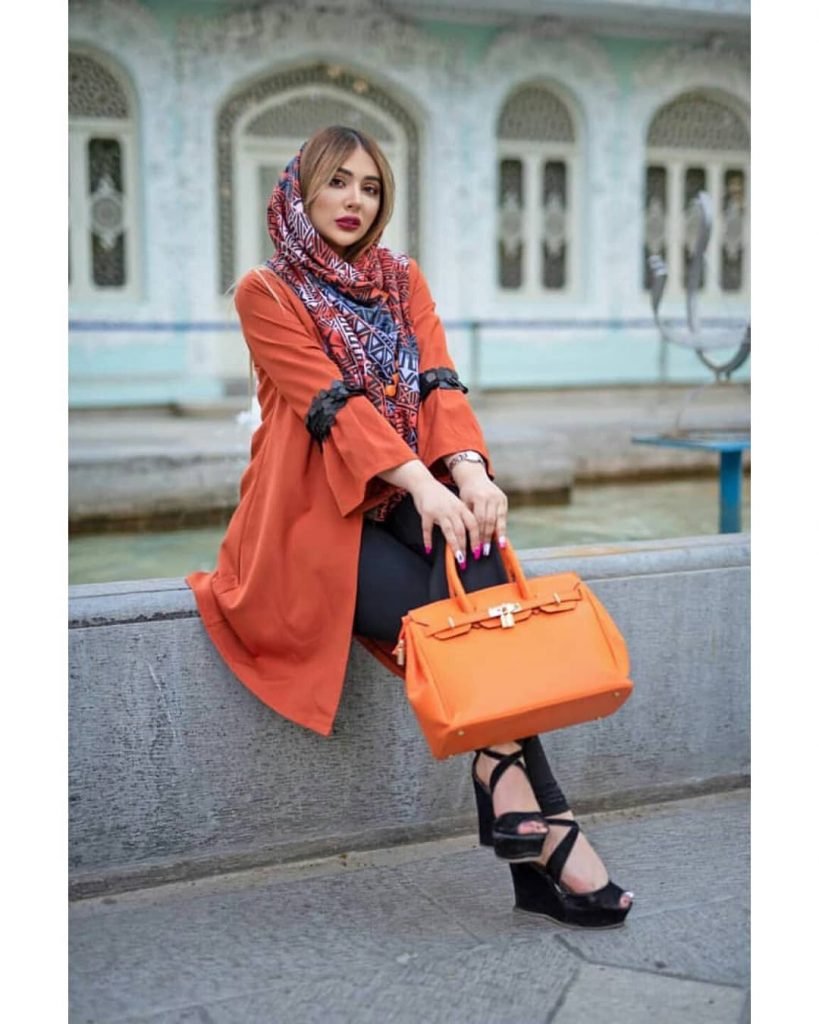 Burqa (veil) is not Iranian nor completely legal in Iran: You will see black chadors in Iran for sure, but the burqa is basically banned in Iran (not very rigidly) base on security reasons and anyway, it's not in the culture. This concept is not Iranian at all. Unfortunately, this is another misconception and wrong clichés seen in the media.
Sandals, flip-flops & painted nails are fine: Sandals and open toes are perfectly fine for both women and men to wear in Iran. You'll see many people wearing sandals in the summer. Whether you've got painted nails on your fingers or your toes, you'd be just fine.
Maxi dresses or long skirts are fine: Maxi dresses with long sleeves, cardigan, kimono or down to the ankle skirts, in general, are fine. Especially in the summer! For skirts that are not maxi length, you'd need to wear leggings or stockings or high boots.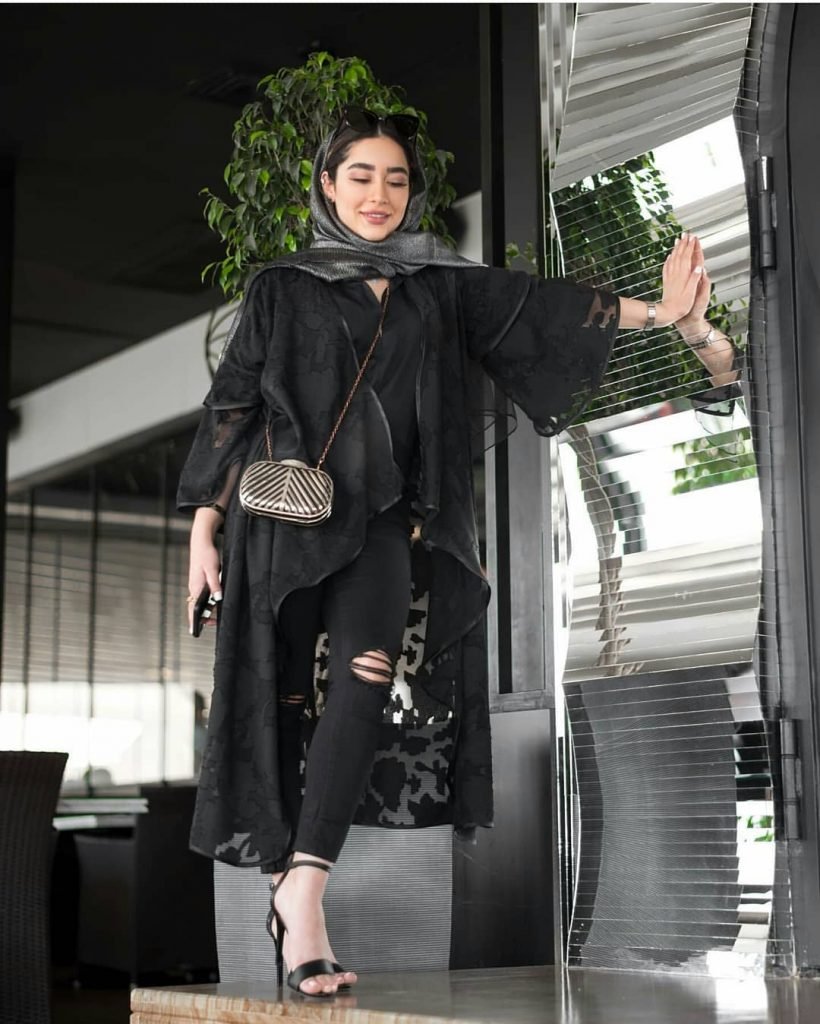 The Age for a girl be to follow when travelling to Iran
If you're traveling with your daughter or a minor lady and you're not sure if she also has to follow the women dress code or not, just note that if you're daughter still looks childish and doesn't really have female features, then be easy on her. Anything she wears at your hometown is fine. If she's really tall, then perhaps it would be better for her to wear a loose scarf, but she can get away with short sleeves and capris. Nothing serious. In general, depending on the physic of her body (and believe us we are not happy neither to explain anything upon someone's physic), if a girl is above age of 11-13, it's the time to follow the dress codes. But don't be paranoid and go easy on them.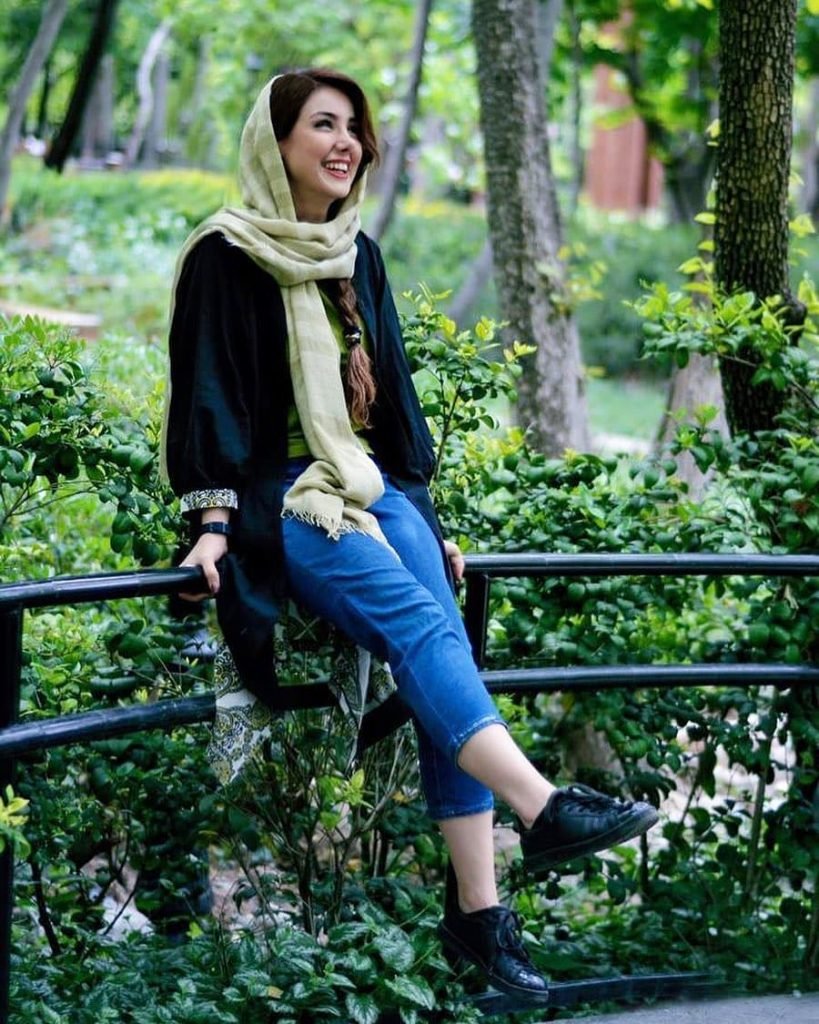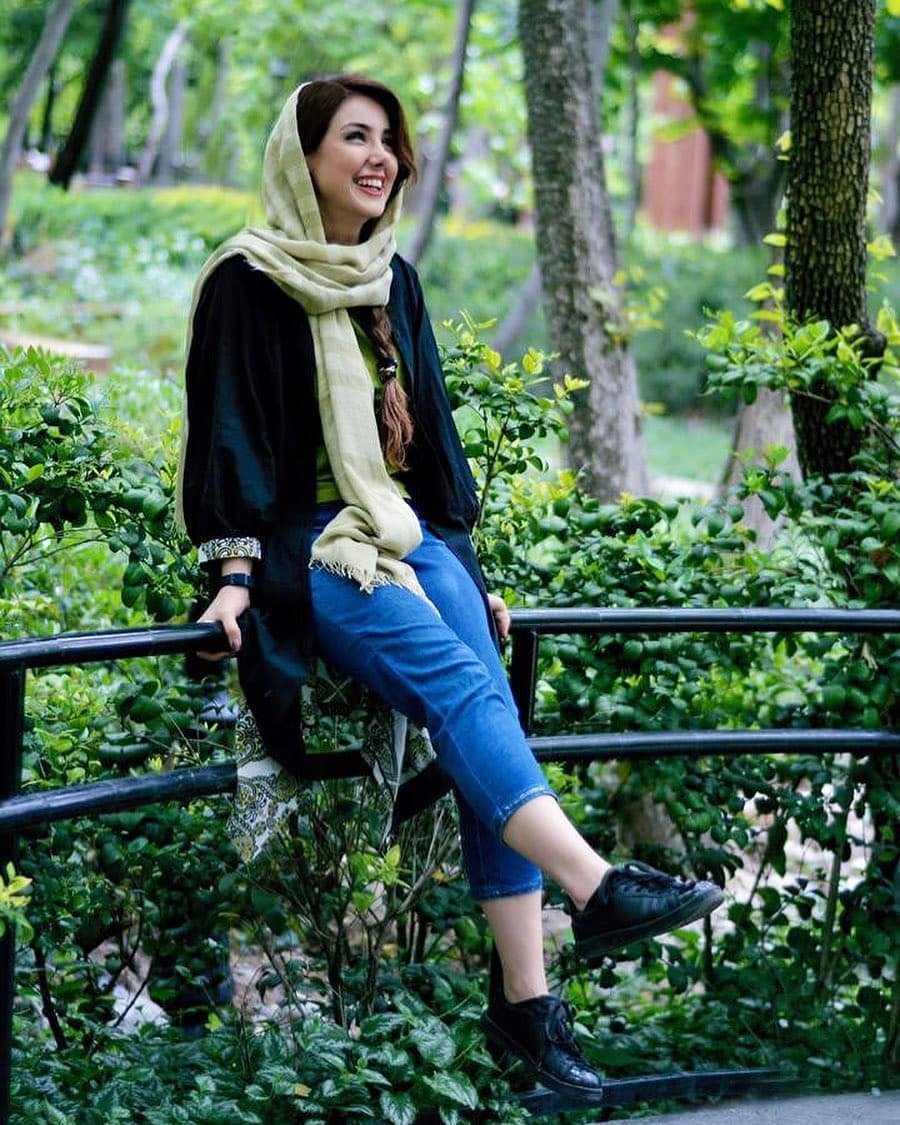 Iran Dress Code for Men
Dress code for men in Iran is nothing serious and there are fewer rules for them. It's basically no shorts in the main streets or public places and no tank tops (sleeveless vests). It's ok to wear shorts if you're somewhere close to the beach or in the neighborhood of your accommodation but it's best to be avoided in city center since it will be a bit out of norm. Shirts and T-shirts are perfect in any color. That's it
What to wear indoors in Iran is all personal and exactly as you do in your own country. All of the tips mentioned above are exclusive to outdoor and public appearance. If you get invited to an Iranian house, feel free to wear whatever you like.
In summary for public places and outdoors:
T-shirts are fine for men everywhere and shorts are not fine for men in crowded places or city centers.
Sandals are totally fine for men and women.
Important Note: Don't worry even if you're unsure of your dress code. As a tourist, the worse that can happen to you is a request which you can also ignore or smoothly handle. There has been never a case of any serious problem for the tourists when it comes to hijab. In any way, of course, it's nice to be more considerate in smaller cities or in holy areas.
Read more about How to get Iran Visa on Arrival
Writer: Golnar ZAMANI
Book Your Stay at Hi Tehran Hostel Now
HI Tehran Hostel offers excellent value budget accommodation in a convenient location of Tehran, Dorms from 5 Euros, Privates from 20 + 24/7 Reception. You Are Invited!
Hi Tehran Hostel Video Tour
---
Was this article helpful? Share it with your friends!