Explore historical Houses of Kashan
If you have enough time and have come from a long distance, it would be a lost not to visit Kashan and explore its old houses. Make sure you spend at least half a day to explore Kashan historical houses. There are even some of them converted to hotels(beautiful but costly), where you can stay in and feel how it has been to live in one of these residential buildings.
One of the earliest settlements of the ancient people in Iranian plateau has been in  Kashan, Isfahan province. Discovering Sialk Historical Mound in the region is the proof of this theory. Most of the historical houses of Kashan are from 18th and 19th century which recently have been restored for the visitors.
During the 18th and 19th century the prosperous merchants of Kashan were after building bigger and more luxurious houses to quench their wishes and  suit their culture. Therefore, local architects' knowledge and efficiency helped the accumulated wealth to create masterpieces which we call Kashan historical houses today.
General Features of Historical Houses of Kashan
There common features in these houses are the use of the most easily accessible  materials : bricks for construction of the main structure, mud and straw for insulation and facade, gypsum for decoration facade and interior, mirrors for making inner spaces (particularly ceilings) more beautiful, thick wooden doors for protection
Like most of other houses from that era, the inner spaces had been devised and utilized for specific purposes. At the entrances of, it's not possible to immediately see the inner part of the house. First, there's a vestibule usually in octagonal plan leading you to two major parts of the houses through two different doors:
Interior Section (Andaruny):A separated part of the house used by the family members as their comfort space. As these merchants used to have business meetings at home,  friends visiting them, guests coming from other cities, etc, their  family members required their own privacy where they wouldn't have the obligation of Islamic dress code in front of strangers.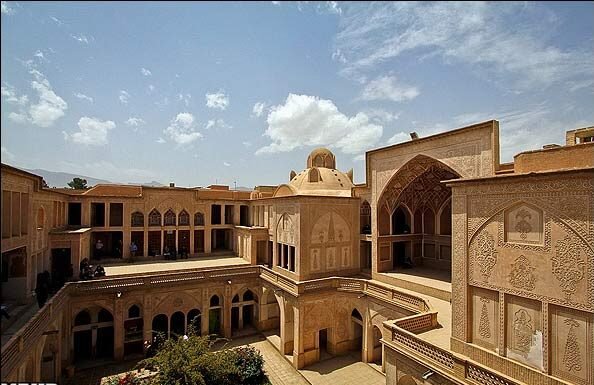 Exterior Section (Biruny):This part of the house could be quite large, elaborate and accommodating. This part of the house was meant for the guests and strangers who didn't consider to be familly. 3. There's also a servant section, which could have its own entrance. It was used by the servants who served their landlords. They provided and offered their services from this part of the house. Therefore, kitchen and cellar were at this section. They stayed and lived in that area and appeared on the other sides whenever their services were required.
Another characteristics of Kashan historic houses is that none of  them had windows looking outside. All of the windows looked inside the building and some at the courtyards for more security and privacy.
Most Famous Historical Houses at Kashan
There are several old residential buildings left from 19th and 20th centuries in Kashan. The most famous ones are:
Borujerdi House:
The owner of this house was a merchant bringing items from Borujerd, Lorestan province, Iran. There are some remarkable paintings done under the supervision of Kamal-ol-Molk, the famous artist of Qajar government in 19th century.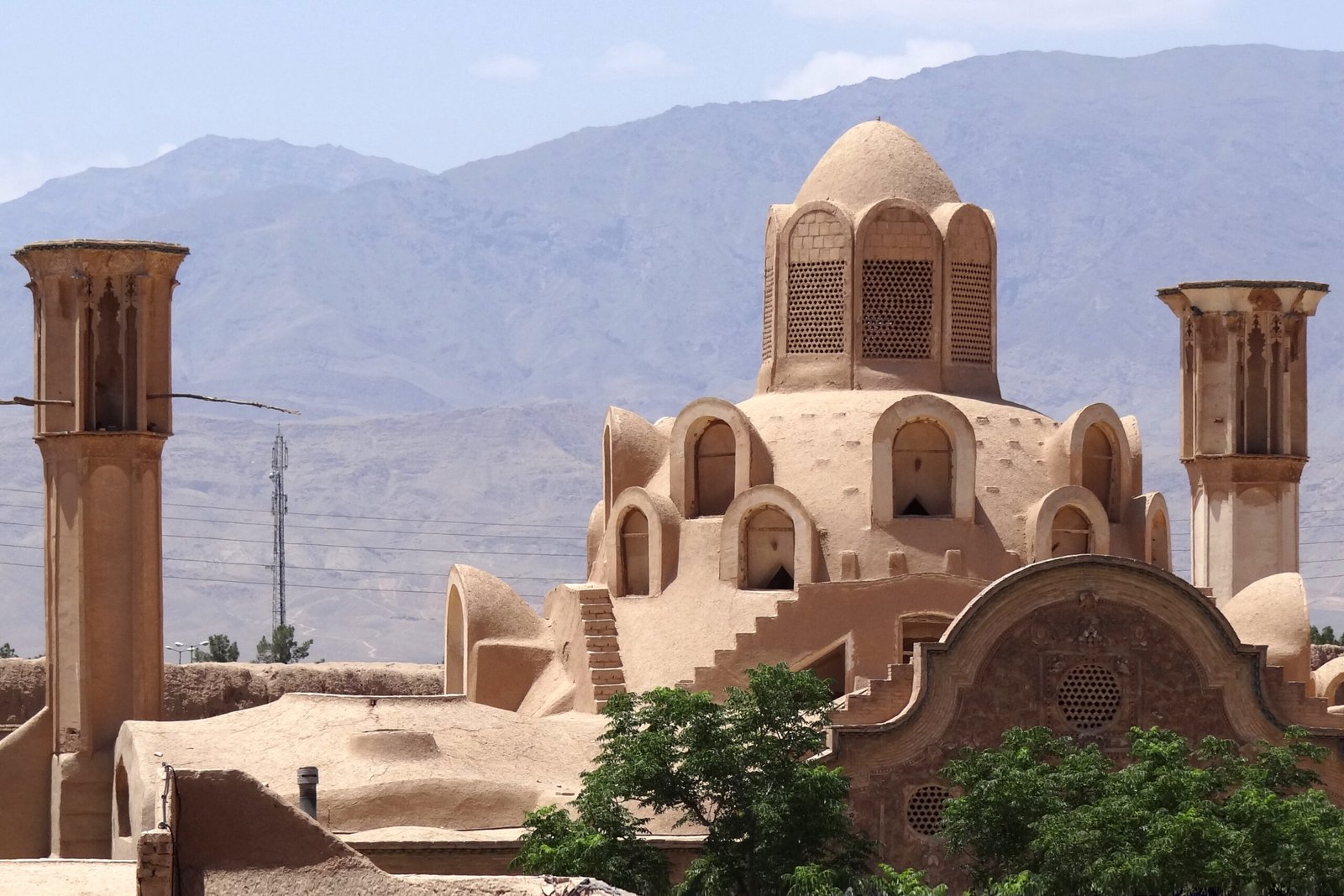 Tabatabaee-ha House:
This house has got its name from a merchant from Natanz who had initially started the construction of this residential building. The architect of this building later built Borujerdi-ha House.
Abasian House:
Built in late 18th century, this house has been constructed in five separate courtyards that are interconnected.  Later they were completely separated while 5 different families lived there.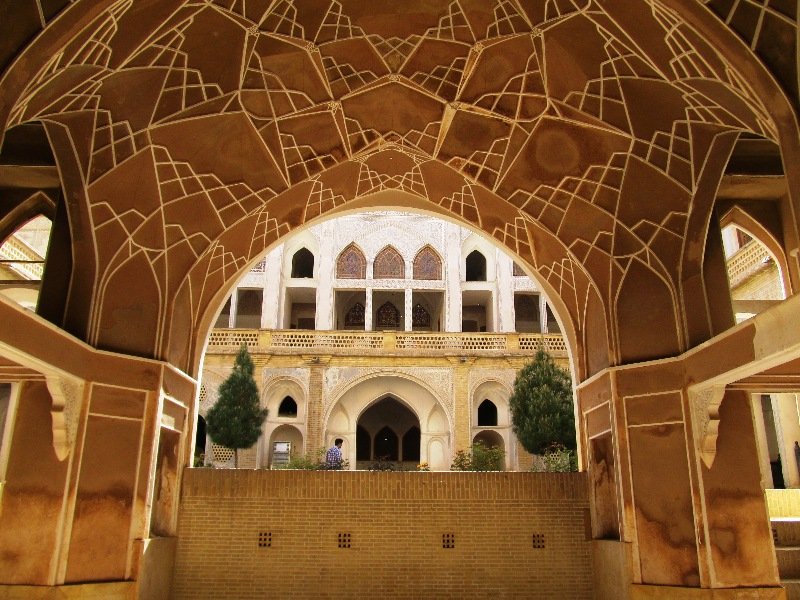 Ameri House:
This house has got 7 courtyards and more than 80 rooms in it. The tallest wind catcher of all the historical houses of Kashan.
Writer: Golnar ZAMANI
Book Your Stay at Hi Tehran Hostel Now
HI Tehran Hostel offers excellent value budget accommodation in a convenient location of Tehran, Dorms from 5 Euros, Privates from 20 + 24/7 Reception. You Are Invited!
Hi Tehran Hostel Video Tour
---
Was this article helpful? Share it with your friends!