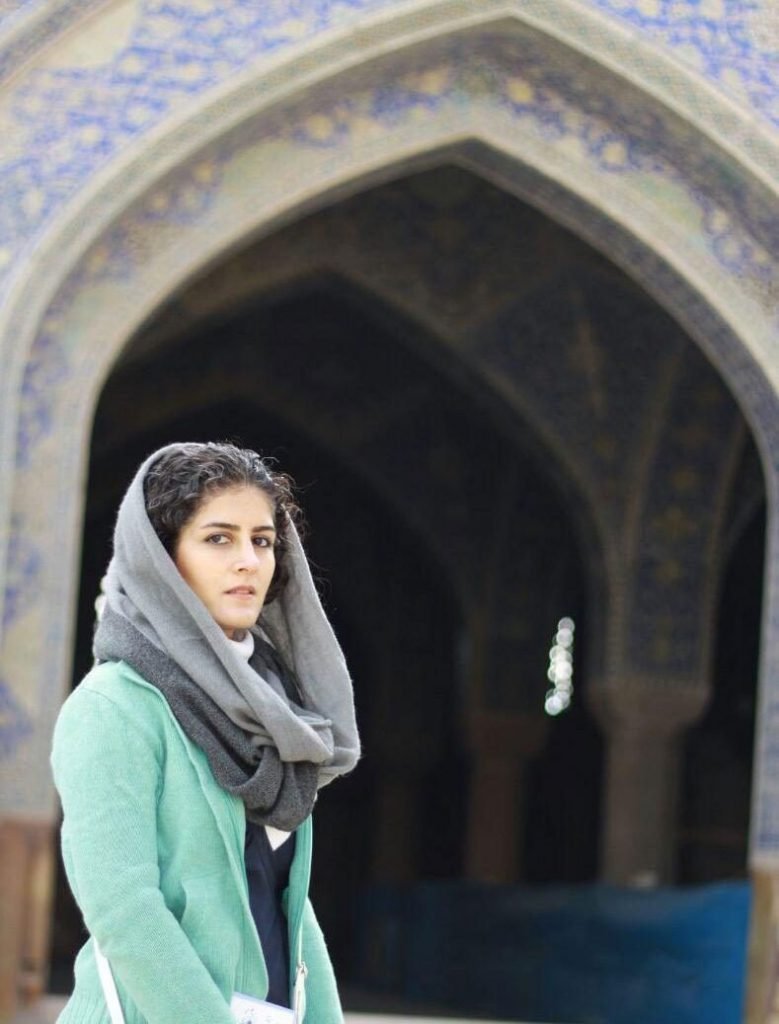 Isfahan, indeed is one of the most historical cities and according to many travelers, the number one city to visit in Iran. Visiting Isfahan can be titled as "the real Iran experience". In our opinion, exploring a new place like a local does, is the ultimate experience in catching the spirit of the city. That's why we have the best Tehran & Isfahan Tour Guides. We've tried to provide the best experience of Isfahan, as the most touristic city of Iran, with combining professional information along with real life style of locals with the help of our Isfahan tour guides. This Tour is as informative and professional as it is a memorable fun experience. It will become a good memory of Iran.
Isfahan Tour Guide
Parinaz and Mahnaz, as experts in Tourism, Art and history, are the best tour guides who are able to open new and creative perspectives of Isfahan. They believe, Isfahan as their hometown, has so many potentials for having tangible/intangible experiences. From the unique architecture of historical sights to habits, handicrafts and much more.
One Day Tour
– Visiting Chehelsotoon palace and Persian garden;
Showing and presenting top sightseeing of Isfahan: Sheikh Lotfollah mosque, Imam mosque, Ali-Qapu palace and Qeysariyeh Bazaar in Naghsh-e Jahan square;
– Lunch in a traditional restaurant, Espadana Saray;
– Visiting Imperial Sarkhanh;
– Visiting Chah-e Haj Mirza historical Teahouse;
– Walking through neighborhoods and alleys with hundred years of history like Jolfa neighborhood, French and Armenian local neighborhoods;
– Visiting Vank Cathedral, Jolfa square and Beit-Ol-Lahm Church;
– Finishing tour at Si-o-Seh Pol and Khaju bridge.
Two Days Tour
– The proposal of the "one day tour" for the first day;
– Visiting Jame Mosque of Isfahan;
– Searching Atigh Square and Ali minaret;
– Exploring Jafaar and Ismaeil Shrines (Safavid architecture);
– Stopping for lunch in an Isfahani style restaurant near Naghsh-e Jahan Square;
– Visiting the entrance of Hakim/Gorgir Mosque (Al-e Booyeh Architecture);
– Visiting abandoned and not well known minarets in neighborhoods;
– Going to Soffe mount in the south of Isfahan to experience the bird-view of Isfahan;
Tour Type
Art and Culture/ Local experience Tours
Season Types
Spring Summer, Autumn and Winter
Start City
Isfahan; Pickup from hotel
Accessibility
Light walking requires moderate fitness level.
Inclusions
Tour Guide, coffee
Exclusions
Entrance fees, meals
Transportation
Public Transportation and taxi/ Private car/ Van (according to request)
Requirements
Comfortable walking shoes, sun cream and shield for summer, and other personal belongings.
Languages
English, Persian
Duration
1 Days 0 Nights / 2 Days 0 Nights
Group Size and Fees
The package is designed flexible for different group sizes. You can ask the details of tour fees by emailing us at: hitehranhostel@gmail.com or Whatsapp us: +98 912 053 0663
Book This Tour
Book one of our professional tours and get 15% off on your room