Whether you're a vegan tourist in Iran or ok with meat, Iran vegan dishes are tasty choices. Most of Iranian dishes rely on meat. Yet, there are plenty of traditional vegan options as well. With a bit of meditation taste, Iranian dishes have a big variety of Kebabs, Stews serve with rice, and side dishes served with bread. Culturally, many Iranian aren't used to consider vegan options as a wholesome meal, but this idea has changed in the past decade due to health trends and of course ever increasing price of meat in Iran. Here, we introduce some of Tehran vegan restaurants and some popular vegan dishes that you can find in typical restaurants in Iran as well.
NOTE: Contact the restaurant, or visit their Instagram page to make sure they still provide the service before you go! Restaurant businesses in Iran may not last long.
Vegetarian Restaurants in Tehran
It may happen that, vegan & vegetarian diets, dishes & restaurants would be considered the same in Iran. If you found a vegetarian restaurant, for sure you will find vegan options there as well. Also, it might help to know, in general, vegan restaurants are as expensive (if not more) than the other ones while the vegetarian options in common restaurants are usually cheaper. The reason might be that vegan restaurants are still sort of trendy option in today's Iranian lifestyle; even we had vegan dishes and diets from the very old days. Here are some restaurants:
SHORTCUT: Our pick from the list bellow would be Khoshbin (Hassan Rashti) & Tilit in the middle of Tehran for their live atmosphere, amazing food taste, and reasonable price | and Mehr-e Mitra restaurant in northern Tehran for its quality, decoration and service.
Zamin Vegan Restaurant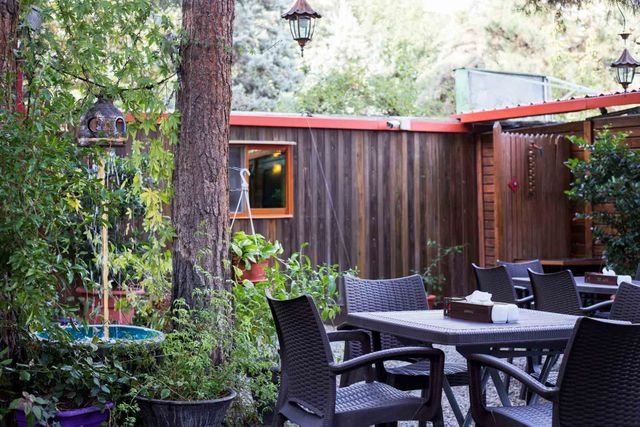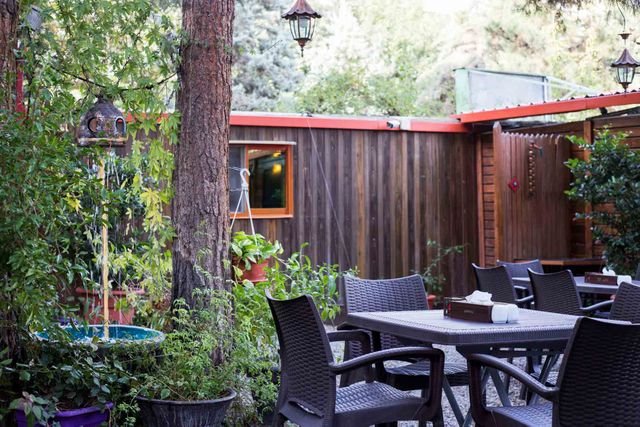 Zamin (It means earth in Farsi) vegan restaurant in Tehran, where presents only vegan options such as vegan burgers, pizza, sushi. It also serves traditional Iranian dishes like vegan kebabs and stews. You can find gluten-free crackers and snacks in this restaurant.
Contact: +98 21 8837 3924 | Address: Tehran Province, Tehran, blvd sima-ye- Street Street، Farahzadi Boulevard، Q929+66G
Pure Vegetarian Cuisine & Cafe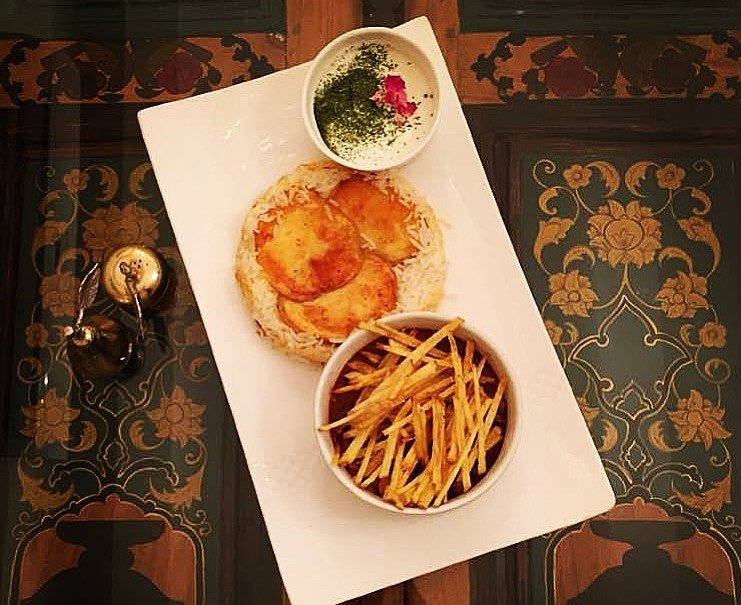 With a French taste in the interior and decoration, Pure is one of the cafés in the A.S.P. Towers. This lovely little restaurant has friendly English-speaking staff, and a cozy vibe. Dishes from the vegetarian and vegan menu are not only tastefully presented but also perfectly flavored and presented. Breakfast options are also available.
Contact: +98 21 8860 3990 | Address: Tehran, 64th St, ASP Towers
Ananda Vegetarian Restaurant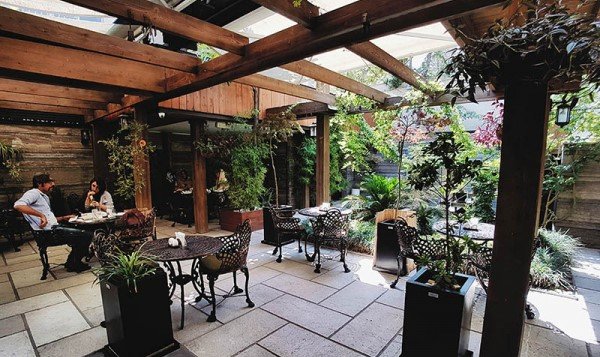 Ananda is one of the old vegetarian restaurants in Tehran. With its yummy, meat-free recipes, Ananda has proved that vegetarianism can be both healthy and delicious. Set in a relaxing zen garden in the Pasdaran neighborhood, Ananda offers a veggie take on traditional Persian dishes like stuffed peppers and grape leaves. The variety of yummy vegan options and pleasing café menu make this a worthwhile stop, even if not vegetarian.
Contact: +98 21 2255 6767 | Address: Tehran Province, Tehran, blvd sima-ye- Street Street، Farahzadi Boulevard، Q929+66G
Mehr Mitra Vegan Restaurant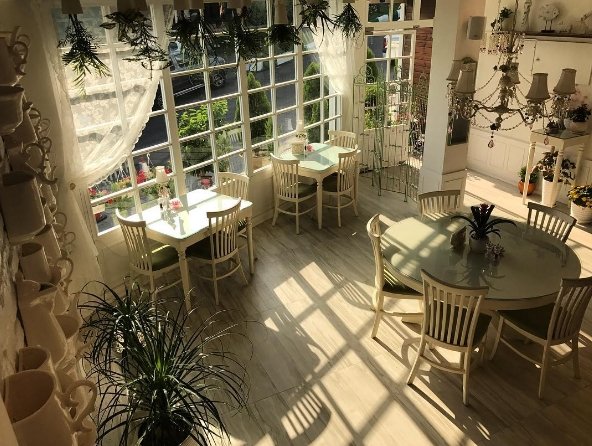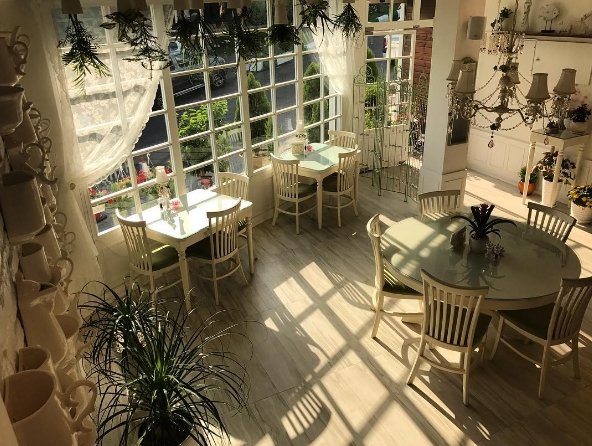 One of the best vegetarian restaurants in Tehran is Mehr Mitra. With a varied menu that will easily fascinate any vegetarian, raw vegetarian and even meat eaters. Located in the north of Tehran, this vegan restaurant serves its customers with its usual motto of being happy and kind. Mehr Mitra has three floors and each floor has its own charms. This restaurant offers its menu to vegetarians from breakfast to dinner in a pleasant atmosphere. Mehr Mitra restaurant has a very spectacular decor and has creatively designed its menu
Contact: +98 21 2655 1212 | Address: RJCC+92F District 4, Lavasan، Tehran Province
Book « Persian Cuisine: Iran Food Tour for vegans and meat lovers«  Now
Iran Food | Persian cuisine is one of the world's oldest intangible cultures. It, is the right topping for your Tehran experience. You Are Invited!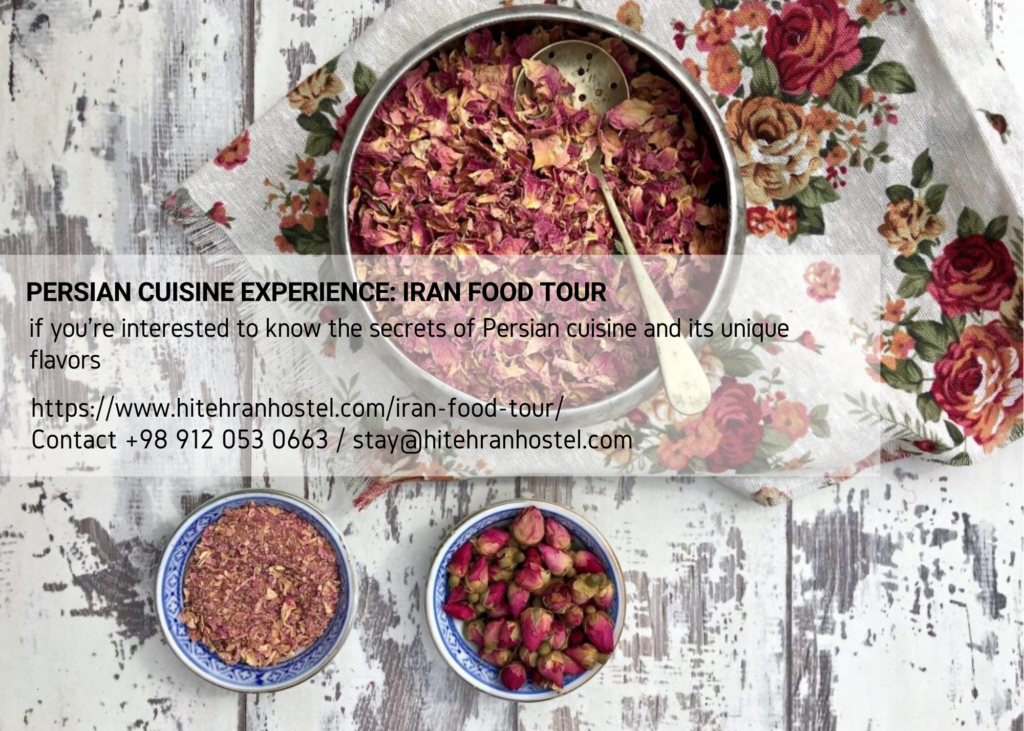 Tilit Dizi / Vegan Restaurant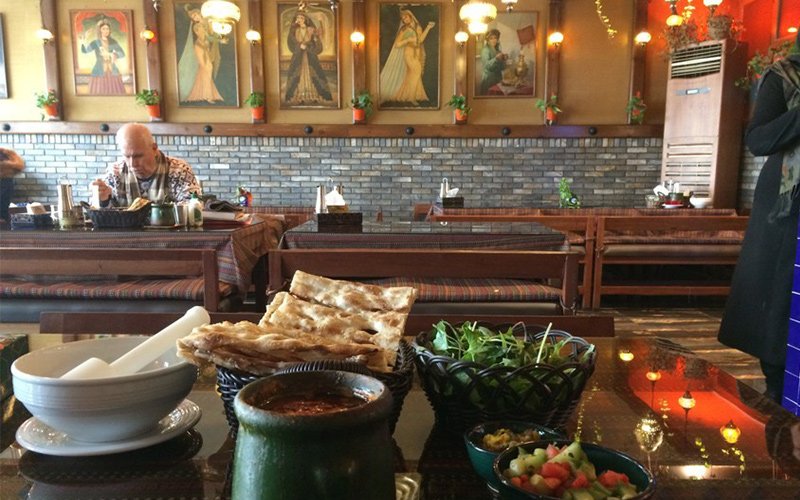 Not a vegetarian restaurant yet, Tilit is the only place in town, however, that offers a veggie alternative to one of Iran's most-beloved national dishes – dizi, a traditional stew of beans, potatoes, and lamb, cooked in a clay pot. Served in true Iranian fashion, with various pickled vegetables, yogurt, fresh herbs, and bread, the food is perfect for a pit stop after a day exploring downtown Tehran. It's recommended to call a day in advance for the tofu-substituted dizi. It should not be missed!
Contact: +98 21 3398 4690 | Address: Tehran Province, No 194, Mesbah Alley, Saadi-e Shomali
NOTE: If vegetarian, you can order Mirza Qasemi (it contains eggs), or Kashk-o Bademjoon (it has diary which usually is possible to remove it from top), in most of Iranian restaurants.
Iranian Artists Forum Vegan Restaurant
The atmosphere of the Iranian Artists Forum vegetarian restaurant tops its quality. Yet, the restaurant has a various decent menu for sure. Popular for its art crowd and entirely meat-free menu, this restaurant is a great spot to grab a bite in a beautiful outdoor space, before visiting art galleries, performances or the theater.
Contact: +98 21 8831 0462 | Address: Tehran Province, Tehran, Baghe Honarmandan، Iranshahr St
Khoshbin (Hassan Rashti) Traditional Restaurant
Khoshbin restaurant is one of the most popular and best Gilani restaurants in Tehran, which serves authentic northern food. Many, recognize khoshbin restaurant with the neme of Hassan Rashti (the first founder). This restaurant, with its simple, intimate and old environment, and quick table turnover setting, welcomes many guests from all over Tehran every day with the most delicious northern dishes. Note that Khoshbin is not a vegan restaurant and serves various traditional plates from north of Iran. Besides the kebabs marinated in pomegranate sauce, they serve other typical northern dishes such as smoked white fish, mirzâ ghâsemi (smoked eggplant with egg/vegaterian), and bâghlâ ghâtogh (lima beans with egg/vegetarian), making it ideal for pescetarians and ovo-lacto vegetarians. If you want to have an in-depth experience of traditional dinners in Iran, don't miss this place. Especially if you have both vegans and meat lovers in your group.
Contact: +98 21 3390 2194 | Address: Tehran Province, Tehran, Saadi St, No 510
Govinda Vegan Shop and Restaurant
Govinda Restaurant and Store has been known among vegetarians for many years. This place, sells vegan and organic products. It also offers you dishes including yummy hamburgers, sausages, hot dogs, and products like mayonnaise, cheese and many other vegan options. Govinda is also known to be the vegetarian association store; With its calm and friendly environment, it provides you with all the information you need about healthy diets. The moto of this vegan restaurant in Tehran is: Start Peace from Your Plate!
Contact:+98 21 2258 4621 | Address: No 26, Behestan 10, South Ekhtiyariyeh, Tehran
If you are interested in experiencing Iran in depth, take a look at our Iran Tour suggestions
Writer: Golnar ZAMANI
Book Your Stay at Hi Tehran Hostel Now
HI Tehran Hostel offers excellent value budget accommodation in a convenient location of Tehran, Dorms from 10 Euros, Privates from 25 + 24/7 Reception. You Are Invited!