The reality is the suppression against Woman, Life and Freedom had prevailed throughout the lifetime of the regime, therefore in the summer 2022 the residue from 44 years of brutal repression was only a limbo of anguish that led to Woman Life Freedom Revolution. A retrospect of Iran contemporary history, starting 44 years ago, can tell us a lot about the history of brutal suppression, gender apatite and dictatorship by the government. The elimination of all oppositions in the early days of the 1979 revolution, the serial murders of 1990
th
(
Khavaran massacre
), the university student's brutal crackdown of 1999, the stolen election of 2009, the bloodshed of November 2019 responding to economical peaceful protests which resulted in more the 1500 kills in 3 days, the shot down of
flight PS752
by the IRGC missiles, the prohibition of foreign Covid vaccines in midst of massive outbreaks, the constant economic instability affecting the livelihood of Iranians gradually approaching absolute collapse in recent years. In this article, we try to briefly bold some turning points of Woman Life Freedom revolution and provide external links for further exploration. Please take a time to go through them. By raising awareness and echoing the voice, you can help more than you can imagine. Many lives in danger of execution were saved due to international awareness and external pressures. (Read more about how you can help the Woman Life Freedom revolution
Here
)
---
Say Her Name: Mahsa Amini
Mahsa Amini was arrested
      1. On September 13 2022, 22 year old Mahsa Jina Amini who was visiting Tehran from her hometown Kurdistan region in the west of Iran, was arrested by the "morality police" who enforce the Islamic Republic's restrict dress code for women. This includes the compulsory hijab which Mahsa Amini was accused of violating.
Niloufar Hamedi Report the incident
      2. Niloufar Hamedi, a female Iranian Journalist, was the first to publish the report after Mahsa was arrested and went into coma. She shared the Mahsa's parents in the hospital. The photo went viral and as the cause, a week after her report, Niloufar Hamedi was arrested along with colleague Elaheh Mohammadi and taken to the infamous Evin Prison where they were interrogated and sent to solitary confinement.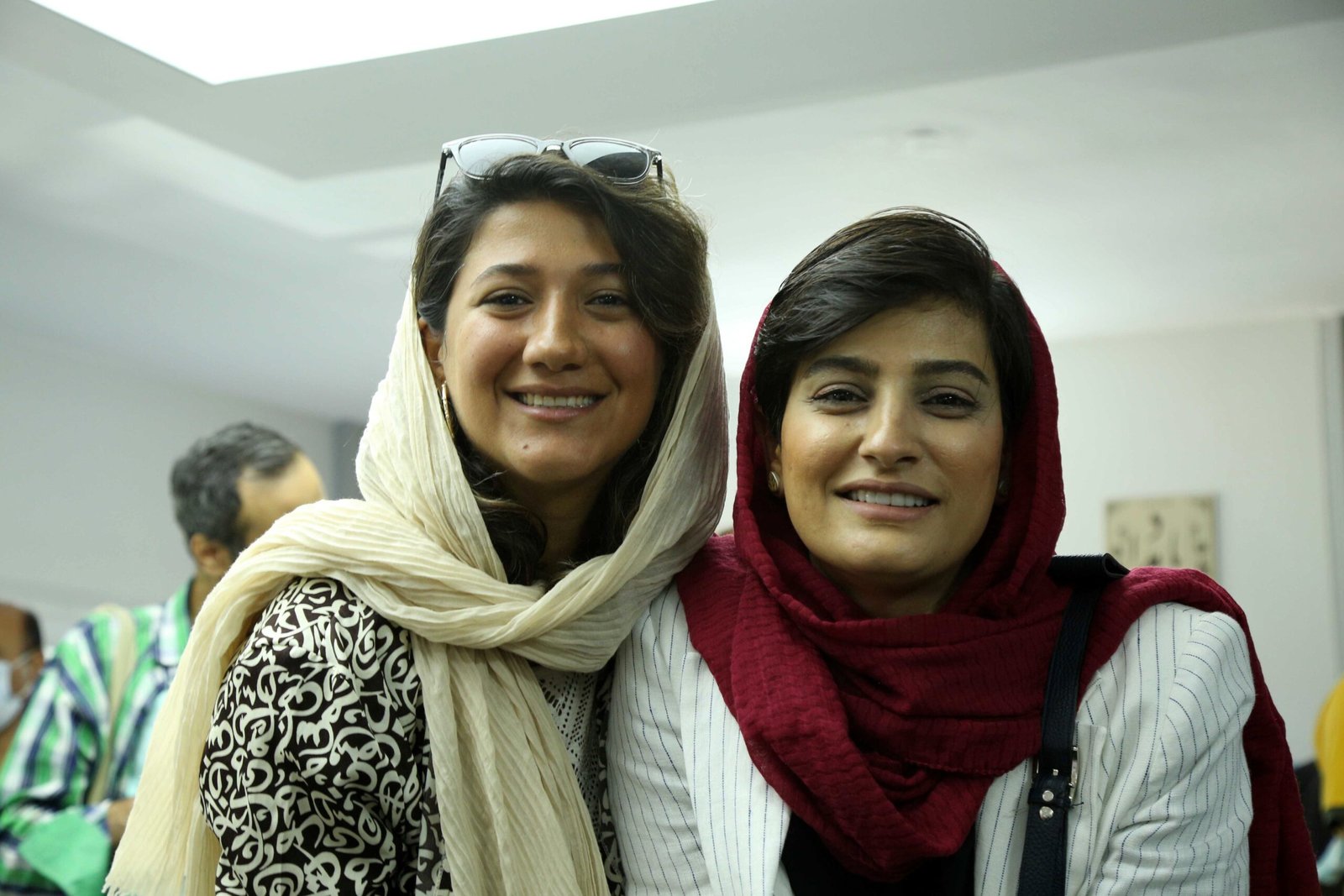 February 2023, presented by Margaret Atwood, Hamedi and Mohammadi were awarded the International Press Freedom Award from Canadian Journalists for Free Expression (CJFE) in absentia. Later in March 2023, she was awarded with multiple international journalism awards as well. Till this day, they both are still in prison with no clear charges nor the right to get lawyers.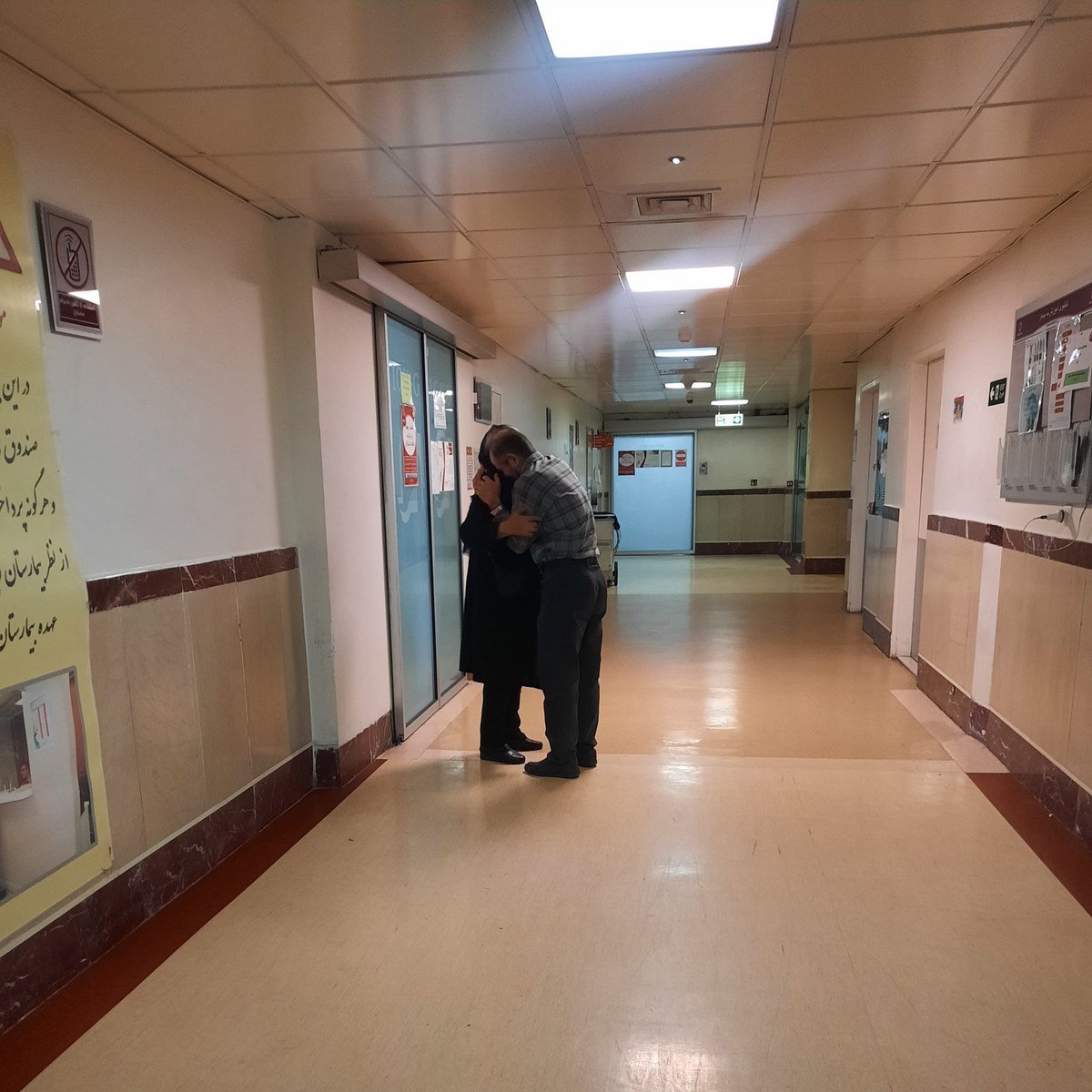 Mahsa passed away
      3. On September 16, Mahsa Amini passed away after being in a coma for 3 days. While the authorities denied their involvement in her death, her father found bruises on her head and legs and hold the police accountable. Later on, the supporting footage and evidence proved the police caused her death by beating a hard object to her head. This point was the official start of Woman Life Freedom movement.
#MahsaAmini
      4. The day after Mahsa's death, the protests started forming in her hometown located in Kurdistan Province. Quickly the protests erupted all across the country, in more than 80 cities. Social Media became an effective tool for the protests as Iranian women showed their solidarity by burning their hijab and cutting their hair.
Protests started in Sanandaj
    5. Protests erupt in Sanandaj, a city in Kurdistan. Videos shared on social media showed women protesting over Mahsa Amini's brutal murder on the streets without hijab.
Internet Shutdown
      6. 9 days into the protests, authorities shut down mobile data and restricted use of Instagram and WhatsApp with the aim of stopping protesters to communicate with each other and planning for more structured protests and more importantly, they wanted to keep them from sending evidence and images of violations from the government side to the outside world.
(Hadis Najafi)
      7. On September 25
th
, Hadis Najafi, a 20 year old protester in Karaj was shut six times by security forces and killed. She was only one of many known and unknown killed protesters.
It's not just a protest anymore.

Call it the "Woman Life Freedom" revolution.
(Strikes)
8. Nationwide, protests began on September 26
th
, as university students and teachers went on strike. Protesters who called for an end to the Islamic Republic. At the same time big strikes started in oil, gas and top industries in Iran. As the results, many workers and worker activists got arrested and many still in prison.
(Baraye, Shervin Hajipour)
9. Day 16 of the revolution, a young musician Shervin Hajipour uploaded his song "Baraye" which means "for" on his Instagram account. The song with lyrics inspired by protester's tweet went viral and became the musical anthem of "Woman Life Freedom" revolution. The next day, Shervin was arrested, and the video was taken down from his social media account. The video had more than 40 million views. Later, Shervin won the 2023 Grammys award as the first ever « Best Song f or Social Change ».
International Protests
      10. Organized by Hamed Esmaeilion, who lost his wife and daughter in the Ukrainian Flight PS752 (Read More), protests spread around the world, supporting Woman Life Freedom movement. The protest in Richmond Hill, ON was the largest protest in the history of Canada with more than 50,000 people attending according to the local police. Also, organized by other activists, in Los Angeles which has the biggest community of Iranians abroad, more than 70,000 people marched against the Islamic republic in Iran.
Sharif University
      11. On October 2
nd
, Sharif University Students protest on campus, broke out in brutal clashes between students and Basijis (informal Islamic government agents), resulting in dozens of arrests and beatings. Many students left trapped, tortured, arrested and also expelled from continuing their education.
Students 
    12. Day 21 of the revolution, student protesters erupted in various cities around the country. Videos showed students calling for an end to the long lasted dictatorship of Mullahs. Schoolgirls (teenagers under 16 or even primary schoolgirls)who took part in the protests were met with security forces arresting them, checking their mobile phones for the proof of their participation in protests.
Nika and Sarina
      13. In early October, news spread of the death two more very young protesters: Nika Shakarami and Sarina Esmailzadeh. After attending a protest on September 20
th
, 17 years old Nika Shakarami disappeared. A week later, her family finally found her in a morgue. According to the Amnesty International report, Nika was brutally beaten to death. However, the Iranian authorities maintained that she committed suicide by jumping off a tall building. Later the footage of her running from police in a dark alley was released. Sarina, the beautiful 16 years old schoolgirl who was also a teenage blogger was shot several times by the Basiji forces.
Sexual Assaults
      14. On October 13
th
, a video was shared on social media showing security forces physically assaulting a young female protester to scare her. Later, many reports leaked from prisons and detained female protesters, reflecting the ongoing wild rapes from security forces in prisons as a punishment toward male and female prisoners. Few female prisoners took their lives in result of such tortures.
Chants and Arts
      15. Throughout the Woman Life Freedom revolution, many artists, graphists, singers and even anonymous performers created art. According to many, this has been the most poetic artistic revolution ever and there's no wonder since it was the first woman-led revolution in the world.
Evin 
    16. On day 33, the notorious Evin prison in Tehran, which holds hundreds of political prisoners including journalists, activists and students was set of fire deliberately. There are no clear reports yet at least 4 prisoners died and 61 were seriously injured.
Elnaz Rekabi
      17.Elnaz, a 33 year old Iranian rock climber, took part in the IFSC Asian Championship held in South Korea without mandatory headscarf. It was an important move happing for the very first time after the Islamic Revolution 1979. Upon her return to Tehran, she was welcomed by hundreds of Iranians at the airport for her bravery. Later she got arrested and forced to make a forced confession on National News.
Khodanoor
      18. Khodanoor Lajaei, a 27 year old from Sistan and Baluchistan, one of the Iran's poorest provinces, was there during the Zahedan's October 1
st
"Bloody Friday" protest when the governmental forces opened fire on the people praying after the Friday prayer. Khodanoor was shot and injured. They chained him and left him to bleed to death. After his death, several videos and images of him went viral, displaying his laughter, joy, love of life and dance. His Mother has kept his memory alive by talking about what a beautiful soul he was.
Ghazakeh Chalavi
      19. "Don't be afraid, don't be afraid, we are all together" were the last words of Ghazaleh, a 33 year old who was shot and killed while demonstrating in the city of Amol. She took the last footage of her life and her death on camera herself.
Berlin
      20. Over 80,000 protesters joined from different parts of the world in Berlin for demonstration to support the Woman Life Freedom revolution in Iran.
Mahsa's 40th day memorial
      21.  40 days following the death of Mahsa Amini, tens of thousands of Iranians across the country marched against the regime. Photos share across the social media showed the lineup of cars and people heading towards Saqez, to Mahsa's hometown and grave.
Armita Abbasi
      22. 21 year old Armita Abbasi went missing on October 18
th
, after being taken to hospital and getting treated for internal bleeding as the result of brutal raping and torture during her arrest.
Koomar and Hannaneh
      23. Hannaneh Kia, 23 years old, was shot and killed while heading home from a dentist's appointment in Nowshahr, Mazandaran in the north of Iran. 16 Year old Kumar Daroftadeh was also shot and killed on October 30
th
by security forces in Piranshahr city.
Zahedan
      24. Day 53 of the revolution marked the 40
th
day ceremony of "Bloody Friday" in Zahedan, where security agents fired at thousands of people during their Friday prayers. The protesters were injured, arrested, shot and killed in this event as well. There are no valid reports about how many people were killed from the beginning of Woman Life Freedom revolution in Sistan and Baluchistan province since many of the Baluchi people don't have any ID or birth certification due to the oppressing regime policies toward Baluchi people.
Kian
      25.  9 year old boy Kian Pirfalak was shot dead in Izeh while in their car with his family. Kian's death further fueled the protests. His father was seriously injured and went into coma. Kian's mother had to hide the dead body of his own son from the security forces and keep his body at home while maintaining it by borrowing ice cubes from neighbors. There were many cases that security forced steal the dead bodies to hide their massacres.
United Nation's Committee
      26.  On 24
th
of November 2022, the United Nations Human Rights Council held a special session on the human rights situation in Iran. 25 countries voted in favor of an independent fact-finding mission on the alleged human rights violations. Toomaj Salehi      27.  Toomaj Salehi is an Iranian rapper who actively expressed his criticism of the regime through his music and chants. He was one of the leaders of Woman Life Feedom revolution as well. Toomaj was arrested on October 30
th
, being indicates on charges including "corruption on earth" which has a death sentence in Islamic rules. Till this day he remains in solitary confinement despite his physical injuries under torture.
#TheGirlsofRevolutionStreet
     28 .
I
n the winter of 2017, a young woman called Vida Movahed stood on top of a utility box on Revolution Street, a busy artery of central Tehran, and dangled her white headscarf on a stick. Got arrested and tortured as the result. After her many Iranian women did the same. From their movement to the Woman Life Freedom revolution, many Iranian women fought, arrested or lost their lives over freedom. On December 7th, 2022, Time magazine cover published the women of Iran, as
« The Heros of the Year ».
Political Alliance
      29. On January 1
st
, 2023, the unity and organization of prominent opposition figures was announced as the all share identical messages of solidarity and hope for freedom and justice in coming year. The group includes activists Nazanin Bonyadi, Massih Alinejad and Hamed Esmaeilion. Soccer player Ali Karimi, and former crown prince of Iran, Reza Pahlavi.
Executions
       30. January 7, 2023, Seyed Mohammad Hosseini and Mohammad Mehdi Karami were executed after a very short trial without any lawyers. These sort of 10 minutes trials usually aim to scare off the people. These two young men were not the first to be executed in this revolution. On December 8, 2022, 23 year old Mohsen Shekari was executed, and on December 12, 2022, 23 year old Majid Reza Rahnavard was hanged from a crane in public in Mashhad. At the same time, dozens of mass executions happened in Sistan and Baluchistan and Kurdistan provinces without any ID revealed.
The Woman Life Freedom Revolution is ongoing…
Book Your Stay at Hi Tehran Hostel Now HI Tehran Hostel offers excellent value budget accommodation in a convenient location of Tehran, Dorms from 10 Euros, Privates from 25 + 24/7 Reception. You Are Invited!